The new MANN-FILTER packaging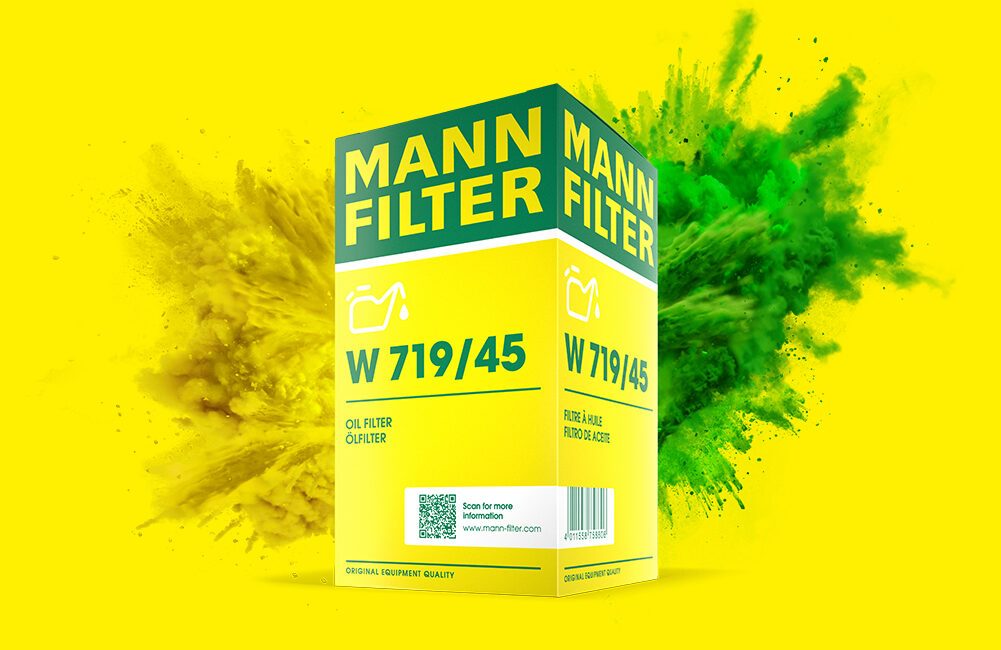 Strong brand. New design.
Our new, eye-catching MANN-FILTER packaging is instantly recognizable and underlines the quality of our products. Whether you are a seasoned professional or an enthusiastic do-it-yourselfer, our packaging offers real added value, such as direct links to more digital information and the certainty that you are holding an original MANN-FILTER product. Choose yellow and green – for the wow factor!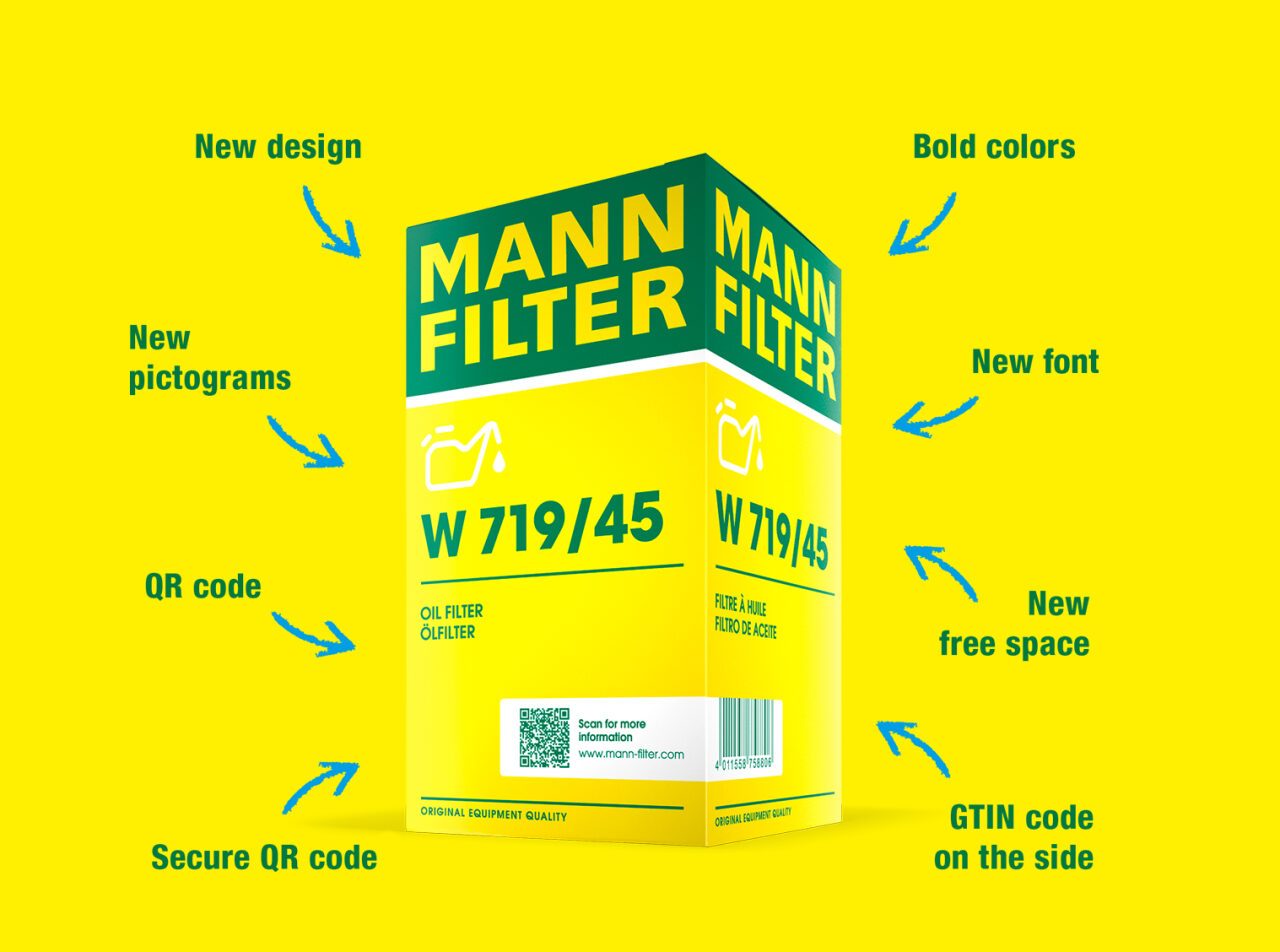 It wasn't that long ago that we celebrated MANN-FILTER's 70th anniversary. To mark the occasion, we renewed our promise to deliver innovative products and superior services to our partners now and in the future. What better time to make our packaging fit for the future and to revise the finer details – while of course staying true to the unmistakable look of our boxes. A distinctive and functional packaging design always was, and always will be, a key success factor.
The final result is a new design that leaves a lasting impression. A design that delivers real added value for increased sales and a stronger brand experience. A design for easy identification and representing a reliable name.
Focus on user-friendliness
As a committed partner of workshops and dealers, we ensured that our revamped design focuses on user-friendliness. New fonts, pictograms and a customizable free space make choosing the right box much easier during hectic everyday working life. The prominently placed QR code forwards you straight to valuable information regarding a specific product in the MANN-FILTER online catalog.
Many of the new boxes also feature a Secure QR code, which is an upgraded QR code that offers additional security. It enables you to do a quick smartphone check to see whether the product is an original MANN-FILTER.
The Secure code feature will be available for selected products in Europe from spring 2024 onwards, with other regions to follow.
The added advantages of the new design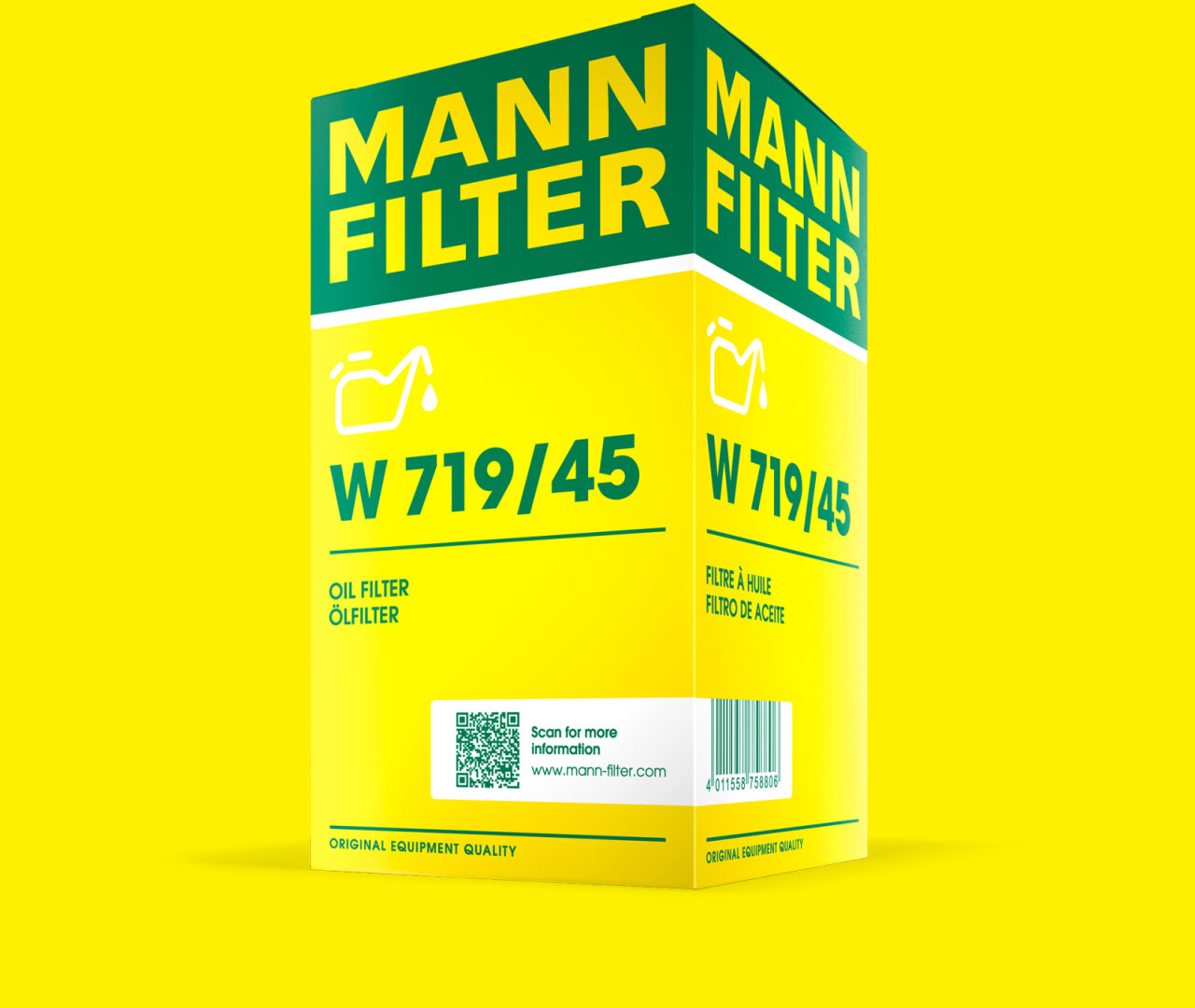 Modern look – Bright, attractive and user-friendly
Quick pick from the shelf – Easy identification thanks to new font and pictograms
Useful QR code – Forwards you directly to detailed product information in digital form
Is it an original? – Quick and easy smartphone check using Secure QR code
Additional free space – For your own custom markings
Strong brand messaging – Boosts your success