Our engine oil filters work hard so your engine doesn't have to
This crucial engine component ensures your engine functions smoothly and at peak performance. At MANN-FILTER we understand how to get the best out of every engine. And it starts with optimum filtration.
Frictionless functionality. Optimal performance.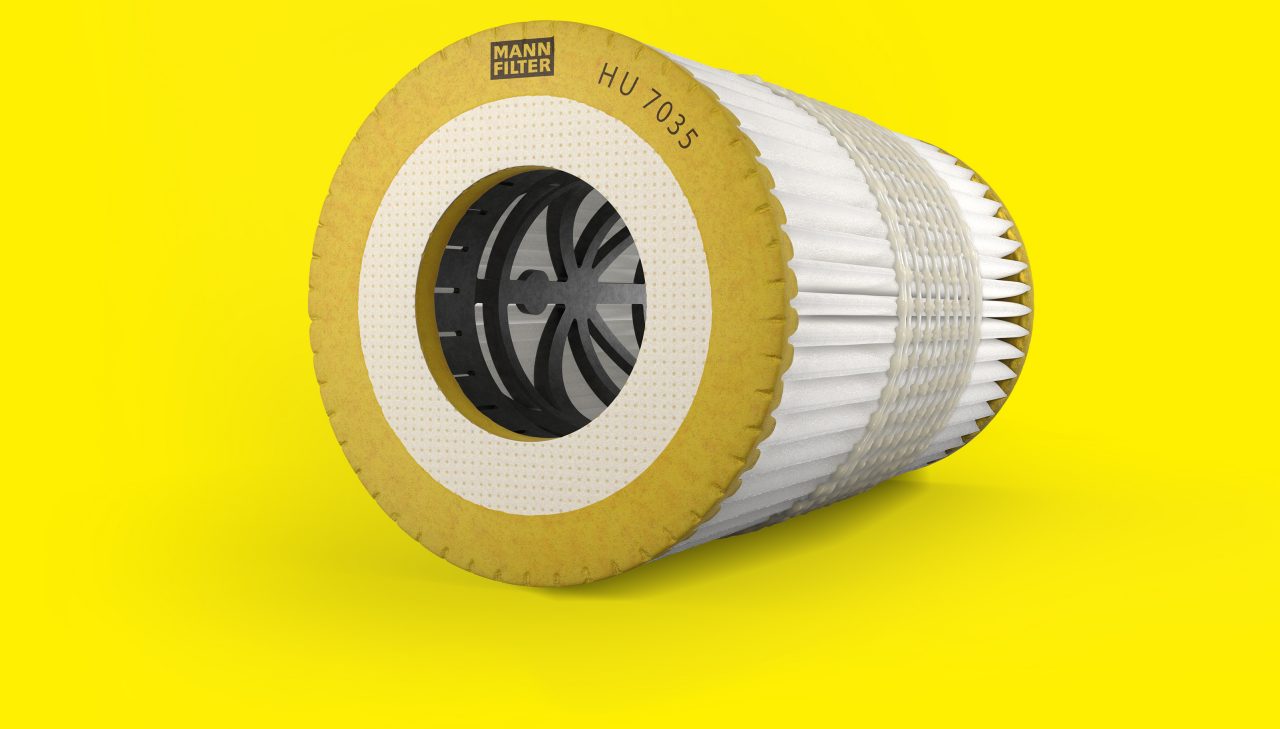 We know you understand that regular maintenance is the key to engine longevity and great functionality. Whether you're a workshop mechanic doing annual vehicle services or a valued dealership distributing quality products, give yourself the best engine oil filters to work with.
At MANN-FILTER we have over 70 years' experience in designing and engineering filtration solutions that meet the ever-changing demands of engines in all types of vehicles. Our automotive oil filters extract residue and impurities, ensuring only clean, pure oil circulates around the engine. We develop filters that work in harmony with the best high-performance oils and can handle the latest technological challenges. Thanks to our huge product range our filters also support a variety of older engines.
For us, it's simple: clean components make for optimum operation and long-lasting engines. 
Stay slick – from ignition to the journey's end
In the automotive aftermarket world prevention is always better than cure. Foresight and knowledge can save you – and your customers – time, money and hassle. Once a particle of soot or dust has got into the engine oil it starts to scratch the surfaces it comes into contact with, turning your lubricant being more abrasive. Just changing the oil isn't enough – you also need to change the filter. Frequent oil filter changes prevent damage and keep your engine oil filter function at optimum levels.
Discover the benefits of regularly changing your engine oil filter: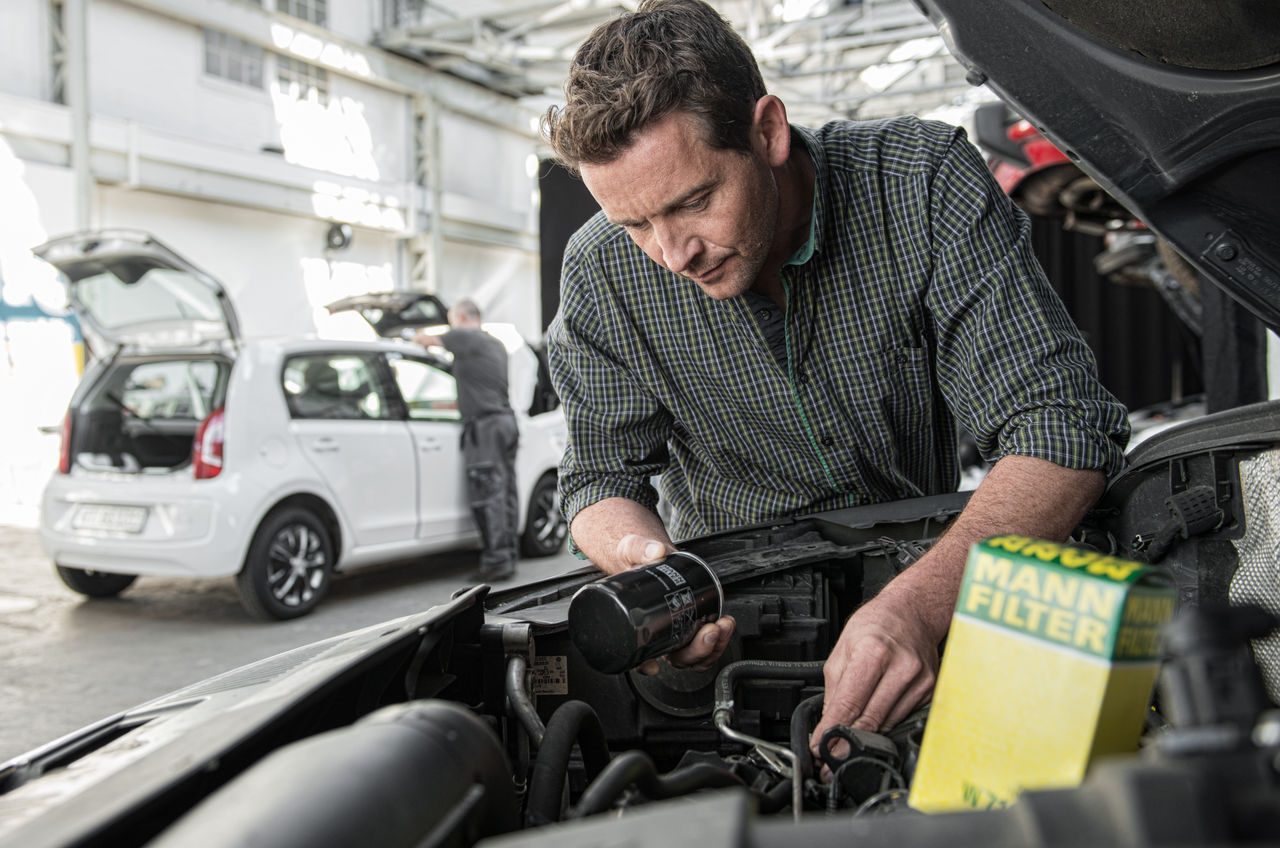 Longevity – A build-up of residue in engine oil can damage other components, but filtered, clean oil keeps things working at peak performance
Protection – Safeguards your engine parts from wear and tear
Reliability – Ensures your engine can function well, even in cold conditions
Find the perfect type of oil filter
Individual vehicles, driving conditions and applications require individual solutions. Our MANN-FILTER oil filters are designed for outstanding dirt-retention capacity and high material resistance, tailor-made for each vehicle model or machine. As well as providing reliable car oil filters, our engine oil filters also support exceptional functionality in hardworking commercial and agricultural vehicles.
But our oil filters also work in many other areas, not just in engines. Every filter is built to provide clean oil to your machine or components. Understanding the different components of your oil filter will help your engine keep it in great shape. Here's how they work to protect your engine: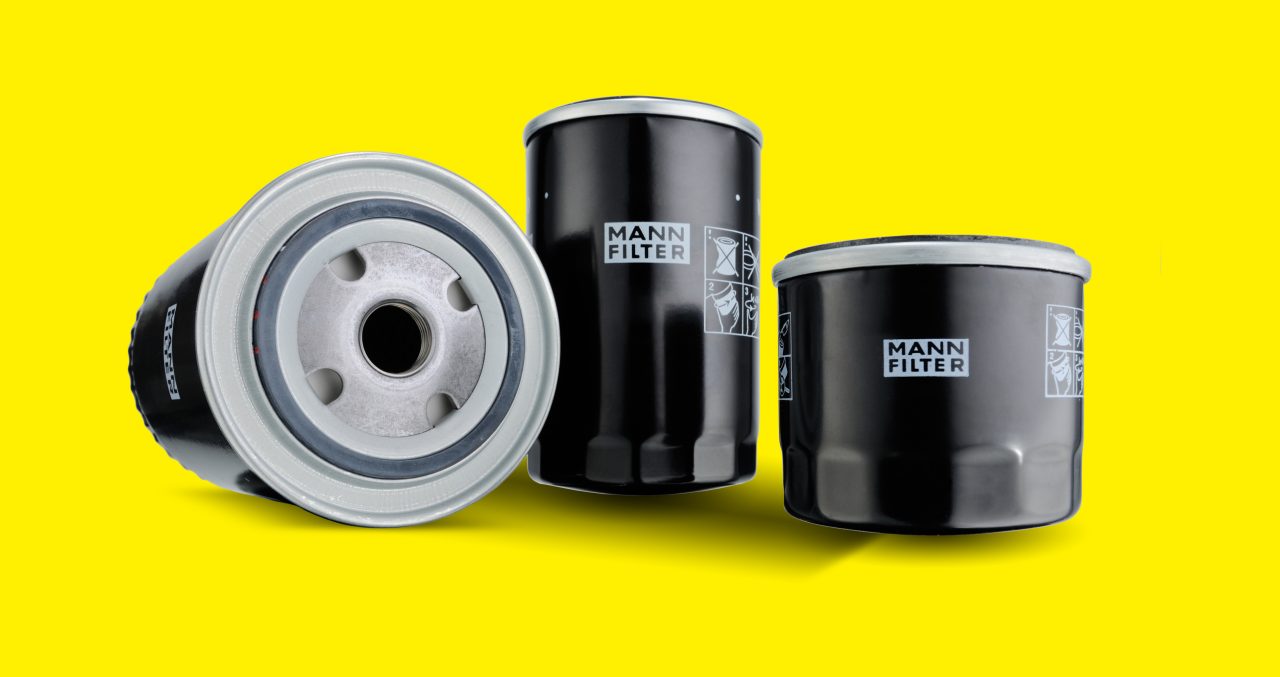 Our reliable spin-on oil filters offer smooth handling and high-class performance. The return stop valve (which ensures your filter and oil channels don't completely empty when your engine is turned off) keeps your oil ready to flow as soon as you switch on the engine. In cold conditions the bypass valve is essential to making sure your car starts. Cool temperatures can make oil thick and sticky. This valve keeps up lubrication, before switching to filtered oil once the engine has warmed up.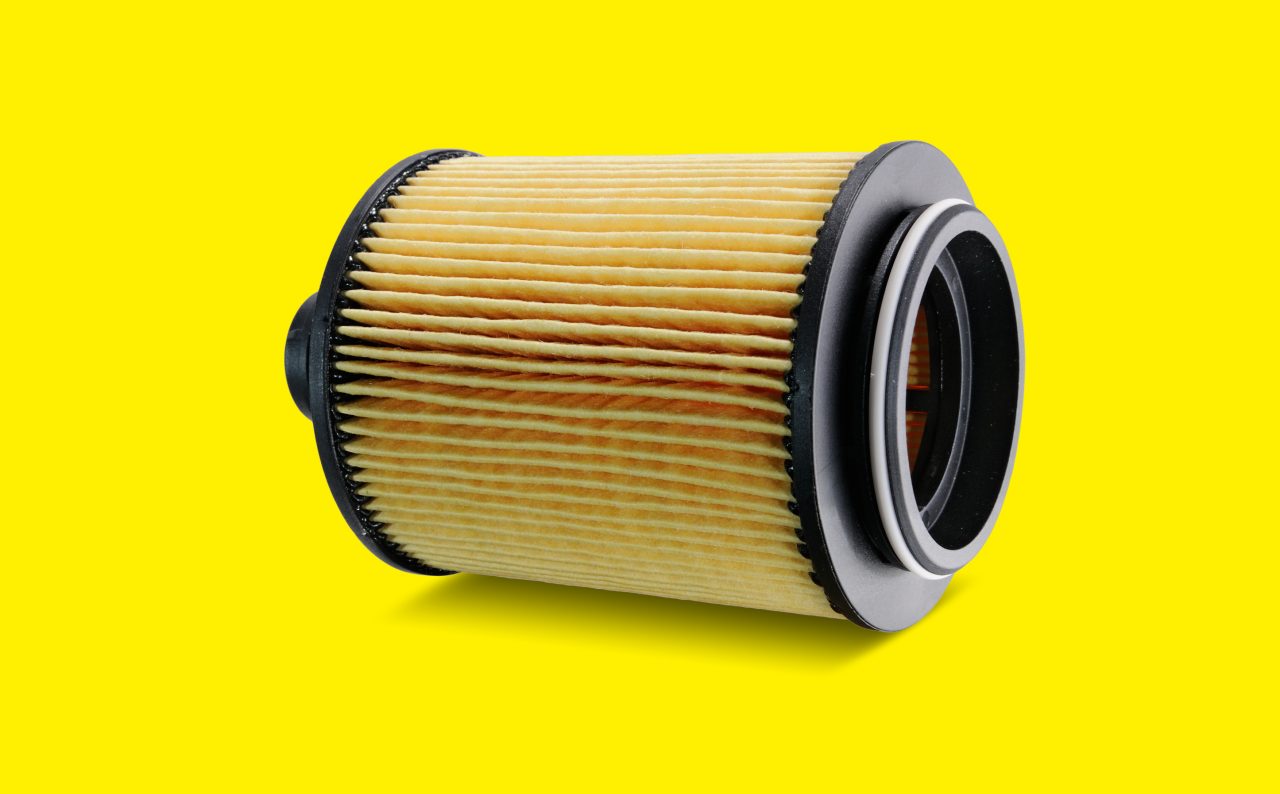 Designed for modern engines, our MANN-FILTER products have excellent dirt-retention capacity thanks to clever design of the filter elements.

Our modern filter media are built to meet the future-facing technical requirements of high-performance engines. We use a non-return membrane that keeps the engine oil in the filter as soon as the engine stops. This offers an optimized and even faster oil supply on start-up.
As well as their functional advantages, MANN-FILTER filter elements have strong environmental credentials – as the filter housing lasts for the product life the only waste by-product from filter changes or maintenance is the easily-disposed of incinerable filter element.