Your engine and air filter working in fine-tuned harmony
Efficiency and speed come from perfect balance. Whether it's in the quiet strength of a athlete's body or the sleek components of an engine, true power comes when things work in unison. Every part of your combustion engine is designed to serve a bigger purpose – to provide power and motion. For this to work properly you need each piece to be right. At MANN-FILTER we produce engine air filters that enable all the vital combustion and ignition elements in your engine to perform at their best. 
Feel the perfection. Drive the difference.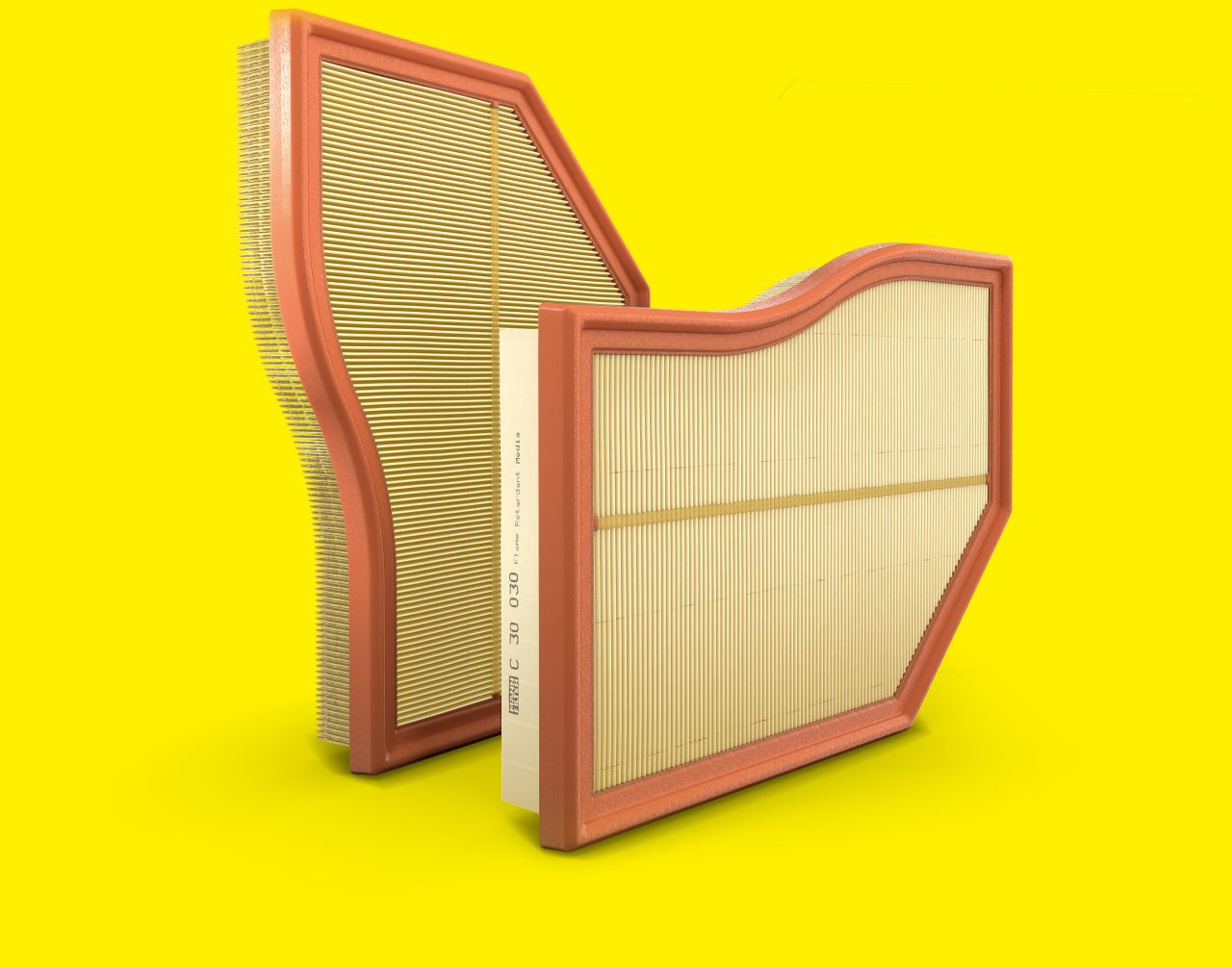 For seemingly simple products our MANN-FILTER engine air filters are built on complex science and engineering expertise. We offer a huge range of excellent engine air filters to fit most models of vehicles and machines. Search our catalog to find the right one for your engine.
We create agile car engine filter solutions that can adapt to the widest applications. Our specialist team develops tailor-made designs to meet your specific needs and challenges. Like our trapezium shaped air filter for motors or the stepped filter surface that increases filtration capacity. And there's our spiral-wound glue string technology that represents a pioneering way to ensure consistency in filter pleats and keep your filter in its original shape.
In extreme conditions (like dusty environments), our filters have optional secondary engine air filter elements to offer comprehensive protection while the main filter elements are serviced.
What an engine air cleaner will do for your engine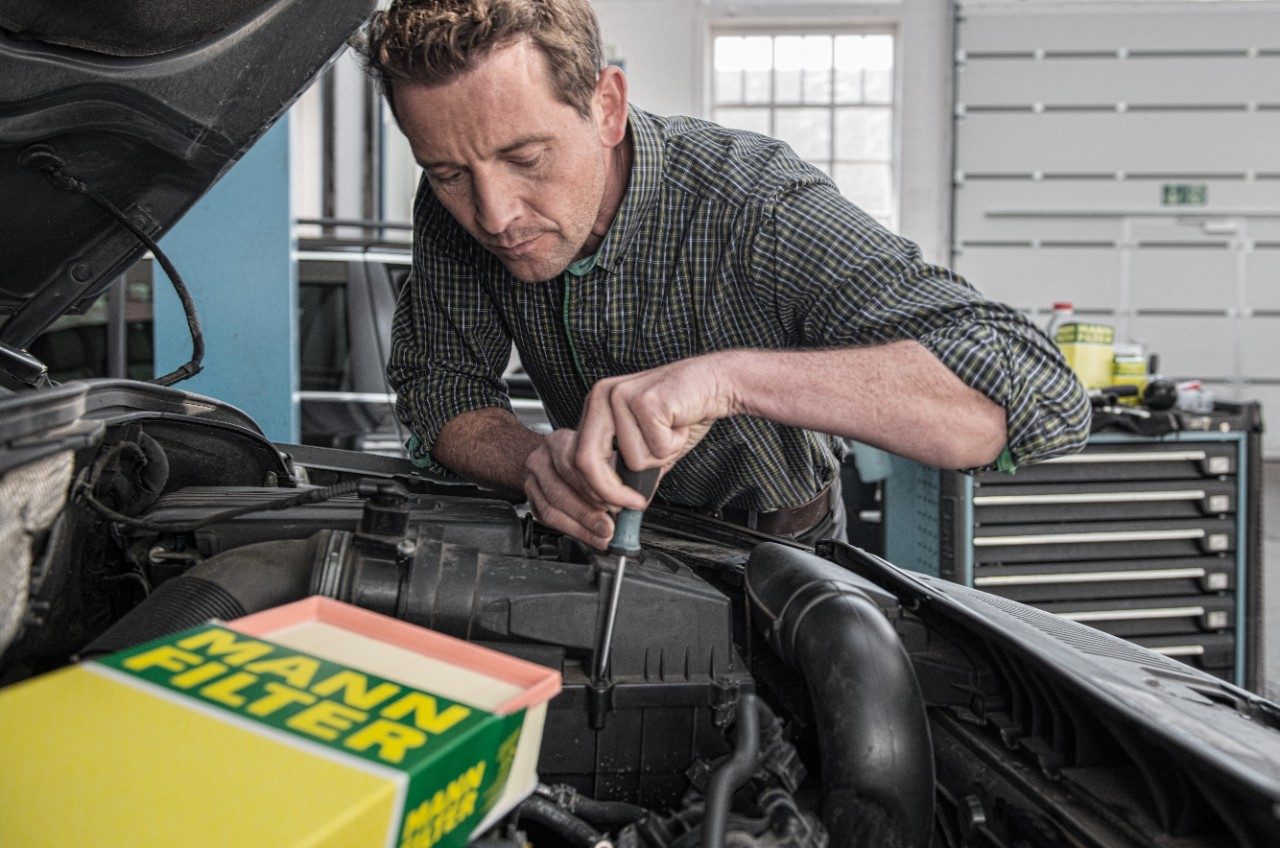 Contaminated engine air upsets the internal balance, leaving dirt and deposits on engine parts. This can impair the function of electronic components, cause ignition problems, waste fuel and shorten the engine's life
You can keep your engine into equilibrium with a high-quality engine air filter that captures dust, pollen, soot and water droplets in the engine air
Reasons to install an engine air filter
Like the engines you drive and service, the world of filter design is always on the move. At MANN-FILTER we strive not only to keep up with new technologies and components, but to be the pacemakers ahead of the pack. That's why our engine air filters are built to withstand everything life on the road might throw at them.
Discover the benefits of a MANN-FILTER air filter:
Protection – During the whole service interval 
Security – High dust holding capacity and very low flow resistance 
Longevity – Optimal protection for engine, mass flow meter and other sensitive engine components