Cabin air filters put the joy back into driving
Cabin air filters, or pollen filters as they are also known, refresh and cleanse the air in your vehicle. They reduce dust, allergens or fumes circulating with your air conditioning. No more commuting headaches or sneezing fits. And while we can't promise to stop the cries of 'Are we nearly there yet?' from the backseat, we can promise this: healthier, cleaner air, mile after mile.
Find out how a pollen filter will make your journey a breeze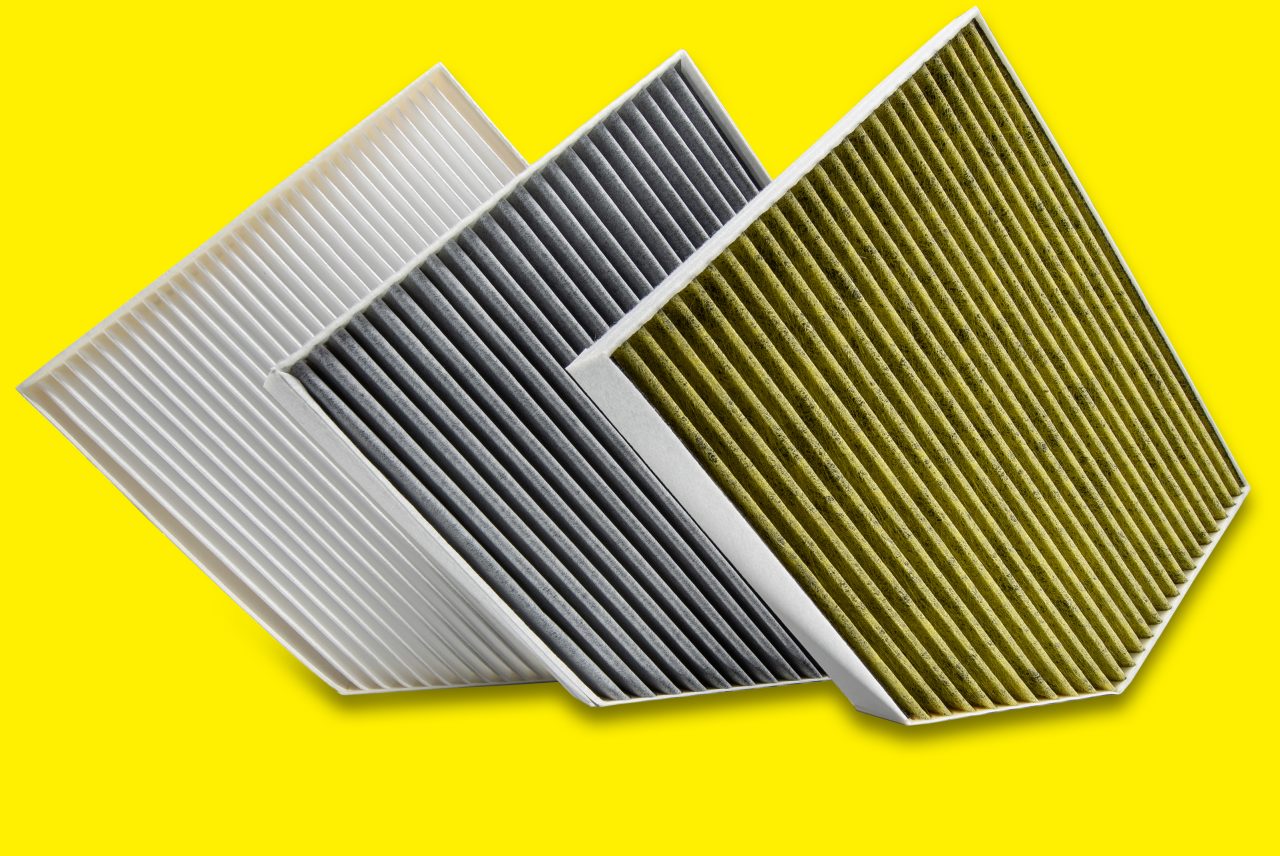 For regular drivers stuck in daily traffic jams or families heading off on a road trip, a cabin air filter in the car will improve their driving experience. And for allergy sufferers or asthmatics a high-quality cabin air filter will capture airborne allergen particulates, reducing aggravation to their respiratory systems.
What does a cabin air filter do?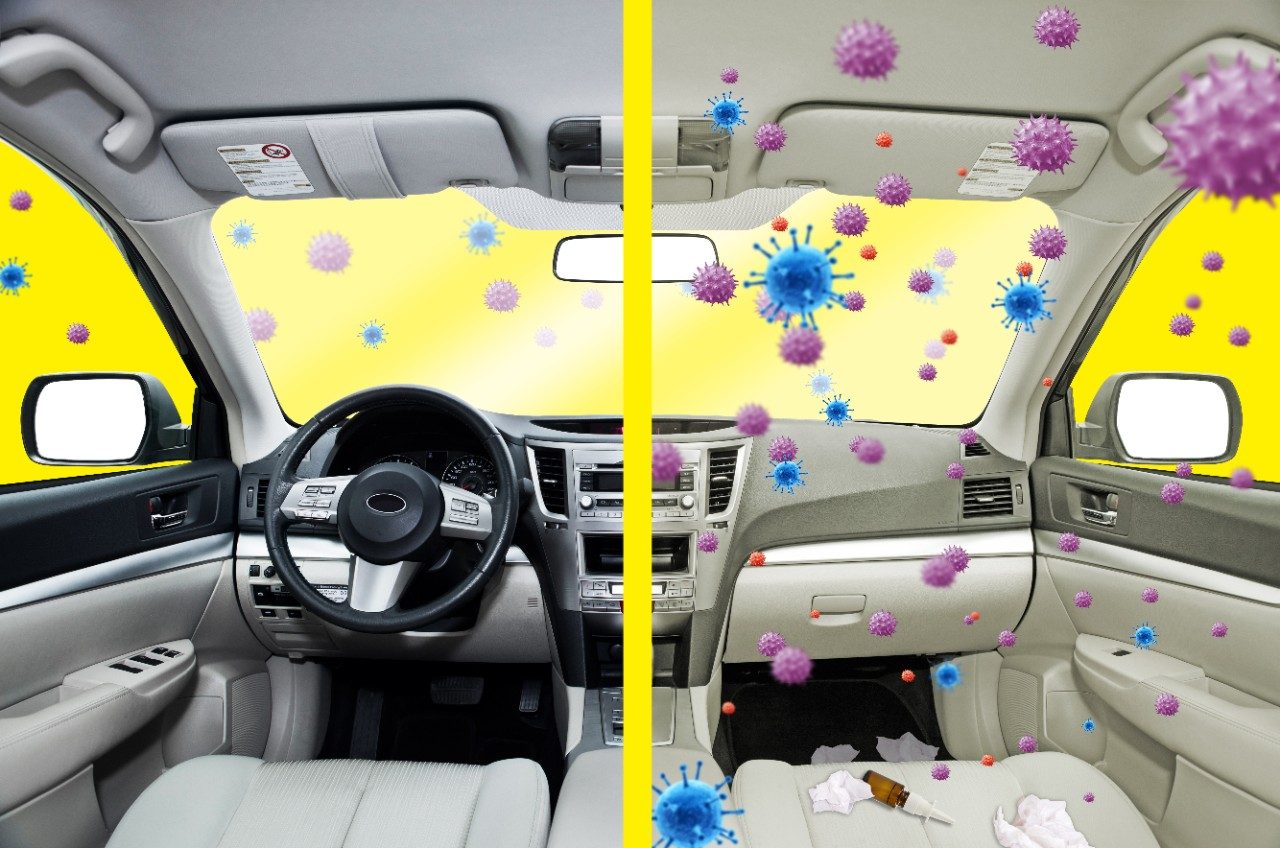 Air flows into a vehicle at a volume of up to 540,000 liters per hour through the ventilation ducts. Imagine the amount of dirt and dust that comes with it. Now picture that entering your lungs. Not a pretty picture. In fact, the air inside a car contains around five times more exhaust gases, pollutants and allergens than outside air. Vehicle cabin air filters remove up to 90% of even the tiniest  harmful particulates (up to 1µm, in size)  creating a barrier between passengers and the incoming air.
A MANN-FILTER cabin air filter can separate tiny particulates almost 100% – the damaging micro-organisms contained in pollen, exhaust fumes, smoke, fossil fuel emissions and gas droplets. Some of these are smaller than 3% of the diameter of a human hair. Which shows how powerful and effective a pollen filter is. 
Dust and pollen filters: Benefits at a glance
What's all the fuss about? Here are the cabin air filter benefits you will enjoy with a MANN-FILTER product:
Performance – Our premium products offer exceptional performance in cabin air filter technology
Wellbeing – Clean air improves the health and wellbeing of everyone traveling in the vehicle
Efficiency – Servicing and replacing the air conditioning filter in a car regularly improves system functionality
Support – Our easy to use online catalog and simple installation instructions provide the guidance for a perfect fit!
What you need to know about changing a cabin air filter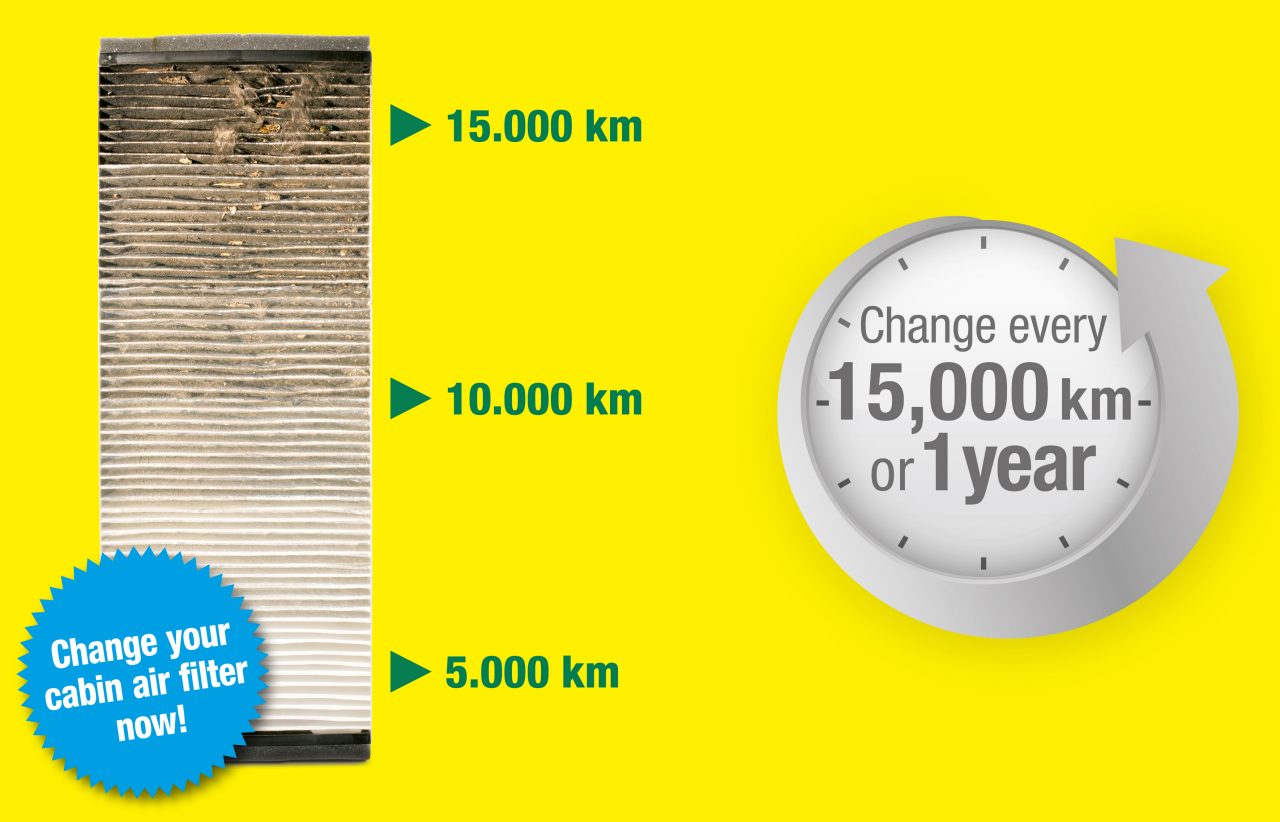 Cabin air filter replacement is vital to keeping the air clean inside your vehicle. This is often done as a feature of your regular servicing regime. Cabin air filters should be replaced once a year or every 15,000 km. To optimize the clean air inside the car and improve the driving experience, check your cabin air filter annually.
How will you know if your cabin air filter needs changing? 
Listen out for strange noises. These could be caused by deposits inside the filter
Watch for unpleasant smells
Poor air flow is a sign of a clogged cabin air filter
If your windows fog up frequently and are hard to clear, change your filter
MANN-FILTER: Our different types of cabin air filters
We offer a huge range of cabin air filters. To decide which is the right pollen filter for your passenger car, truck or bus, here's an overview of our different products.
What pollen filter to choose?
Almost every vehicle utilitizes a cabin air filter and MANN+HUMMEL is a global trailblazer in filtration. Our MANN-FILTER brand contains 3 levels of cabin air filters for passenger cars and commercial vehicles.  All use pleated nonwovens to filter dust, pollen and soot entering via the incoming air through your air conditioning or ventilation system. Our automotive cabin air filters come with detailed, clear fitting instructions to make installation easier. 
The CU version offers a basic separation of particulates from incoming air. At MANN-FILTER we're proud of our filters' performance, blocking almost 100% of tiny particulates, so you can enjoy clean, healthier air inside the car. They also prevent the build-up of dirt inside the air conditioning system, prolonging its lifespan.
ADVANCED - Activated Carbon Filter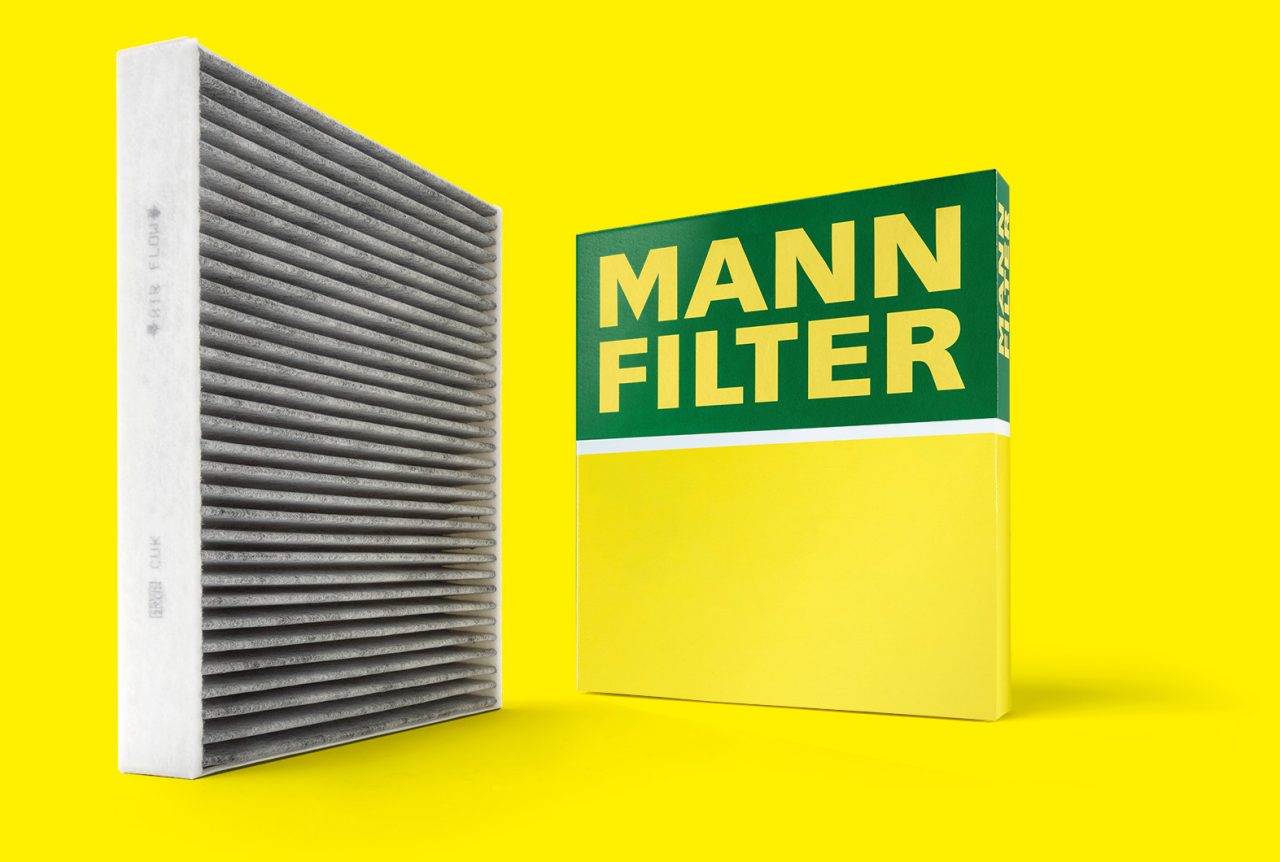 As well as removing up to 95% of soot, dust and other particulate matter, our advanced CUK filters also feature an activated carbon layer. This additional layer traps gases up to 90%, to prevent noxious toxins such as toluene, nitrogen oxide, ozone, sulphur dioxide and unpleasant odors entering the vehicle through the ventilation system.
PREMIUM - Biofunctional Filter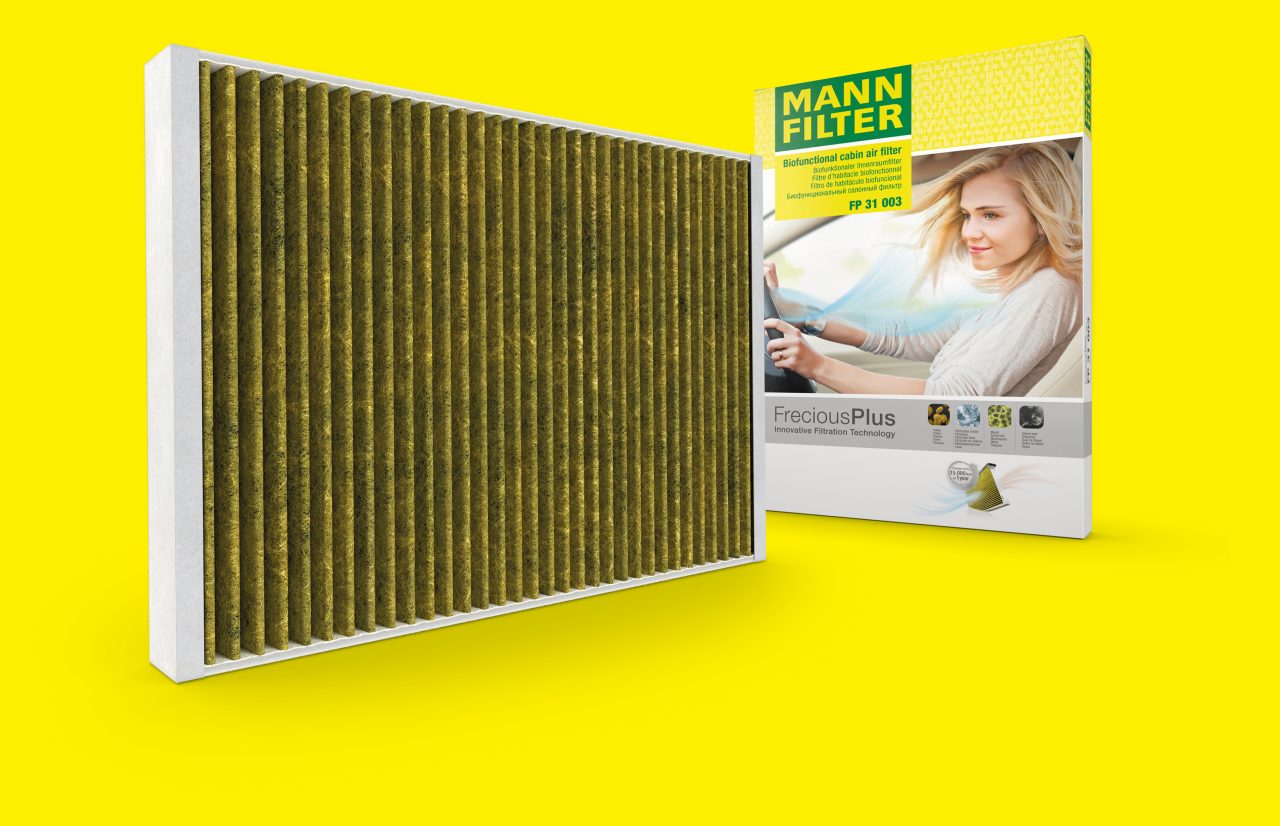 At MANN-FILTER we're always pushing the boundaries of research and engineering to deliver the very finest products. Our latest, and the best in cabin air filter innovation, is the FreciousPlus. This game-changing biofunctional cabin filter uses in addition to an activated carbon layer a polyphenol coating to trap more than 95% of allergen particles from the ambient air, and contains an anti-microbial coating that prevents the spread of mold and bacteria on the filter surface.
With this, FreciousPlus is the perfect filter for allergy and asthma sufferers and frequent car travelers.
Here's what you will gain from our FreciousPlus pollen filter
Protection – from more than 95% of allergens to relieve allergies and help hay fever sufferers
Prevention – stops the spread of bacteria and mold on the filter for increased health and reduced occurance of unplesant odors
Blocks ­– up to 95% of diesel soot and harmful PM2.5 particulates to stop respiratory tract irritation
Eliminates up to 90% of odors – enjoy journeys that are free from unpleasant smells thanks to the odor-blocking carbon air filter
Boosts wellbeing – by blocking up to 90% of damaging gases like ozone, nitrogen oxides and sulphur dioxide, which prevents headaches and improves driver concentration
Safeguards – your air conditioning system and prolongs component life
Compare all MANN-FILTER cabin air filters
Benefits
PREMIUM
FreciousPlus (FP)
ADVANCED
CUK

BASIC
CU
Provides more than 95% protection against allergens
 
 
Prevents growth of mold and bacteria on the filter
 
 
Blocks particulate matter up to 95% (PM2.5)
 
 
Eliminates almost 90% of odors
 
Traps harmful gases, such as ozone, nitrogen oxides and sulphur dioxide
 
Almost 100% filtration of tiny particles
Significant reduction of diesel soot (>95%)
Protects the air conditioning system