Fuel filters help your systems fire on clean, pure fuel
Make every mile or movement count with a MANN-FILTER fuel filter that gives your injection system exactly what it needs for smooth, powerful operating. A high-quality fuel filter is an essential component, ensuring peak performance and protection from abrasive particulates. 
The fuel filter that keeps your fuel system in great shape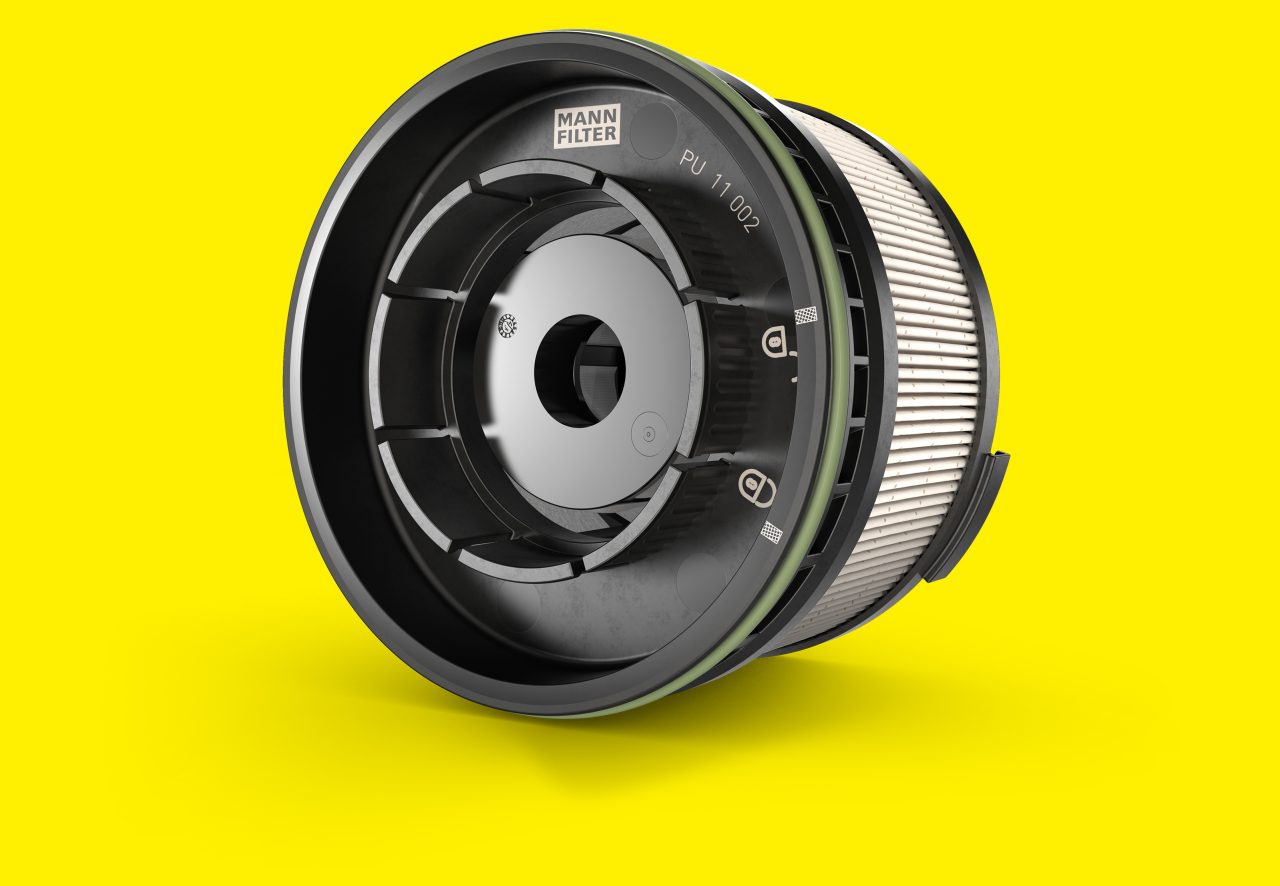 You know an engine is only as powerful as its energy source. When you refill your fuel tank you want to be sure that every drop goes where it's most needed. But when dirt or water gets into your fuel it affects your injection system's performance. This can also lead to corrosion and component damage. To keep your fuel contaminant-free you need an efficient, expertly engineered fuel filter.
At MANN-FILTER you can select from a wide range of  cutting-edge fuel filter types that meet the demands of both modern vehicles and older models. 
What you need to know about changing your fuel filter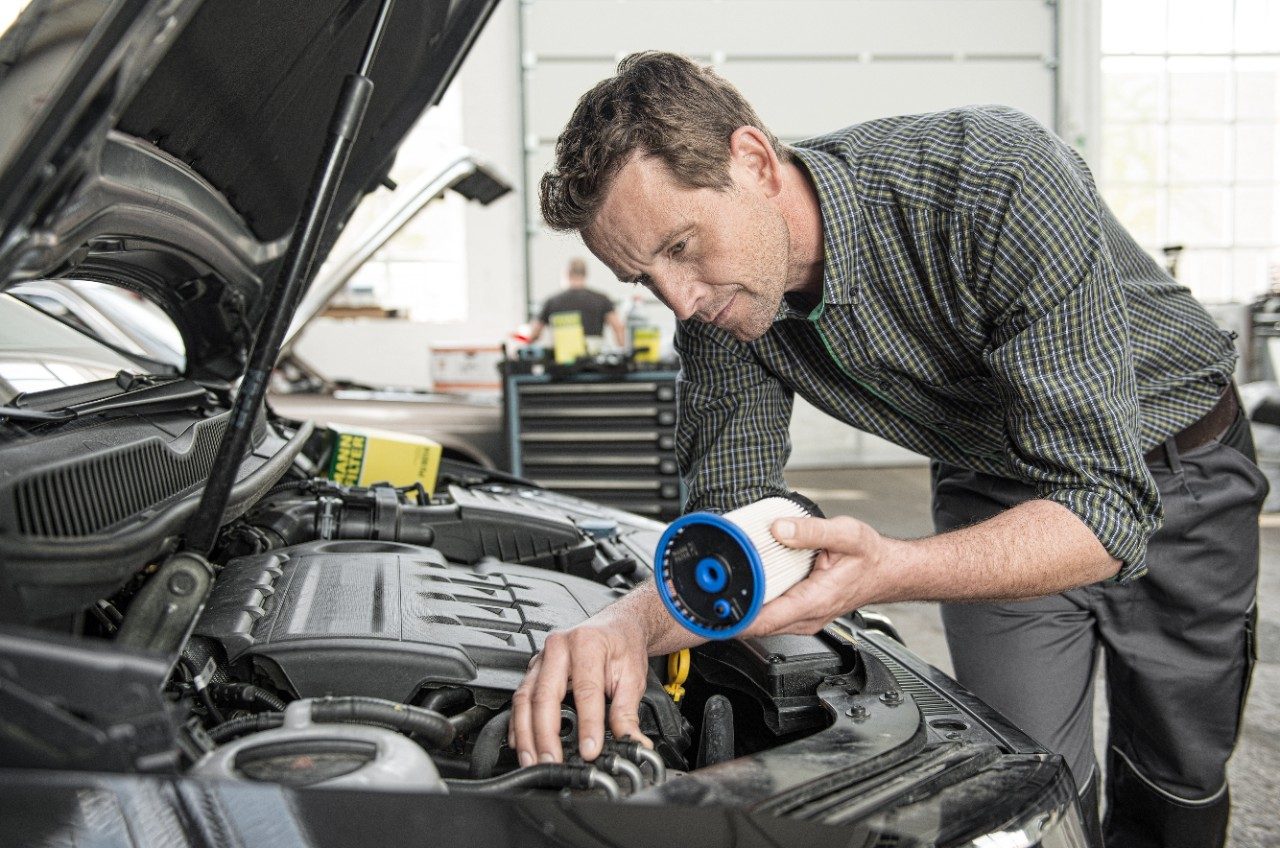 In order to do its work properly your fuel filter needs regular changing to fulfill its job in capturing unwanted particles and water circulating in your fuel. As a result, the injection system and nozzles will experience undue wear, and your vehicle or machine's performance will suffer. 
If you're unsure of potential fuel filter problem symptoms, here are some signs it's time to get a fuel filter replacement:
Complete failure to start

Poor acceleration or a decrease in power
Sputtering or stalling at low speeds
Fuel efficiency is noticeably worse
System warning light comes on, indicating there's a problem
Benefits of MANN-FILTER fuel filters
Fuel filters come in different forms and functions, from pure fuel filters to fuel and water separation filters. Consult your machine or engine's instruction manual to find out when to change your filter, and to make sure you get the right replacement. It is vital to buy a high-quality filter to ensure dirt and water particles don't circulate with your fuel.
At MANN-FILTER we're global leaders in developing cutting-edge filtration technologies that keep pace with the fast-moving world of automotive engineering and machinery.
See our range of fuel filters and what they can give you: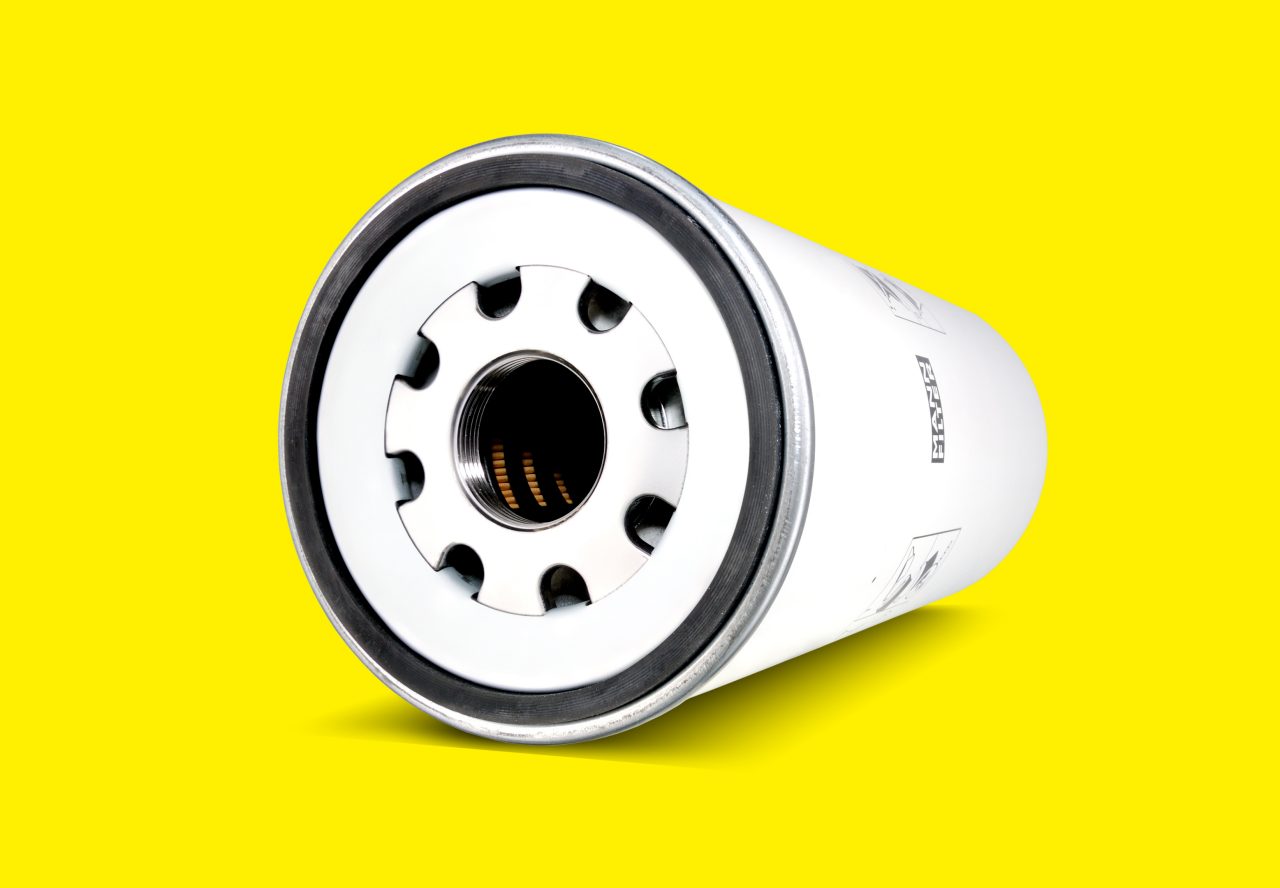 This filter combines the housing and filter element in one complete unit, offering convenience and easy fitting. Our spin-on fuel filters come in various designs, also as high-pressure variants for specialist applications.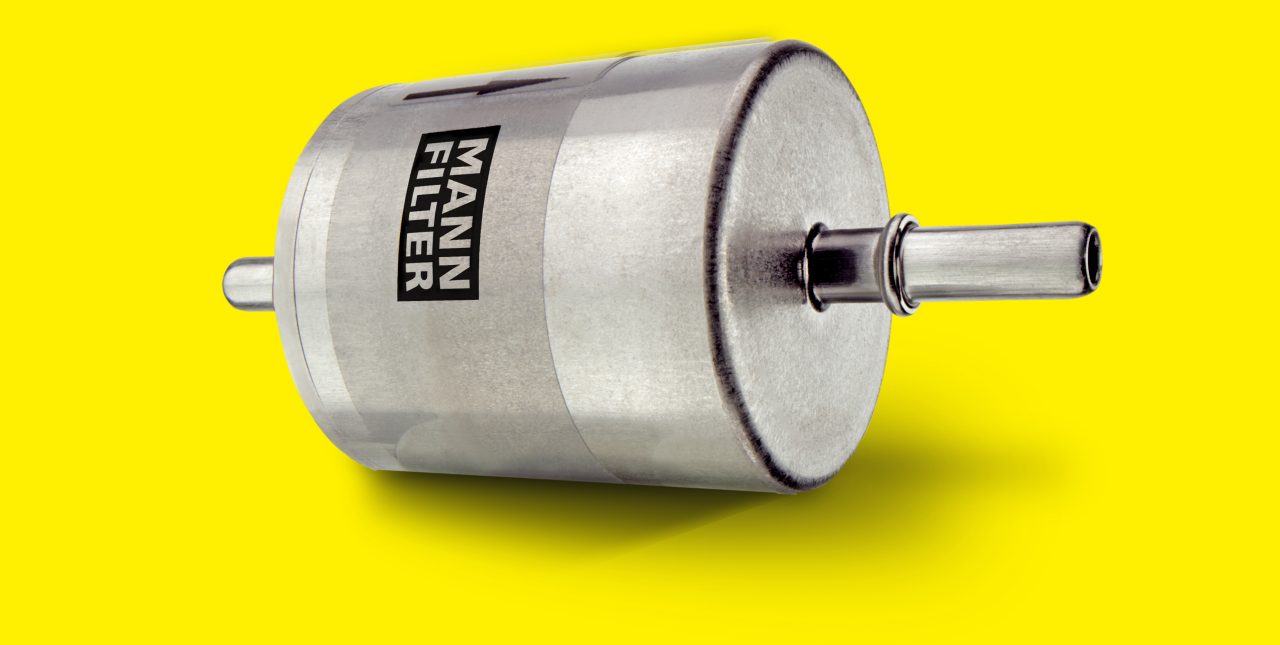 If you're looking for inline fuel filter you've come to the right place! Our models fit directly into the fuel line and come in a choice of various materials, both plastic and metal inline fuel filter. The whole unit is replaced in one go, and they come in different designs, all offering the same optimum protection for your fuel system.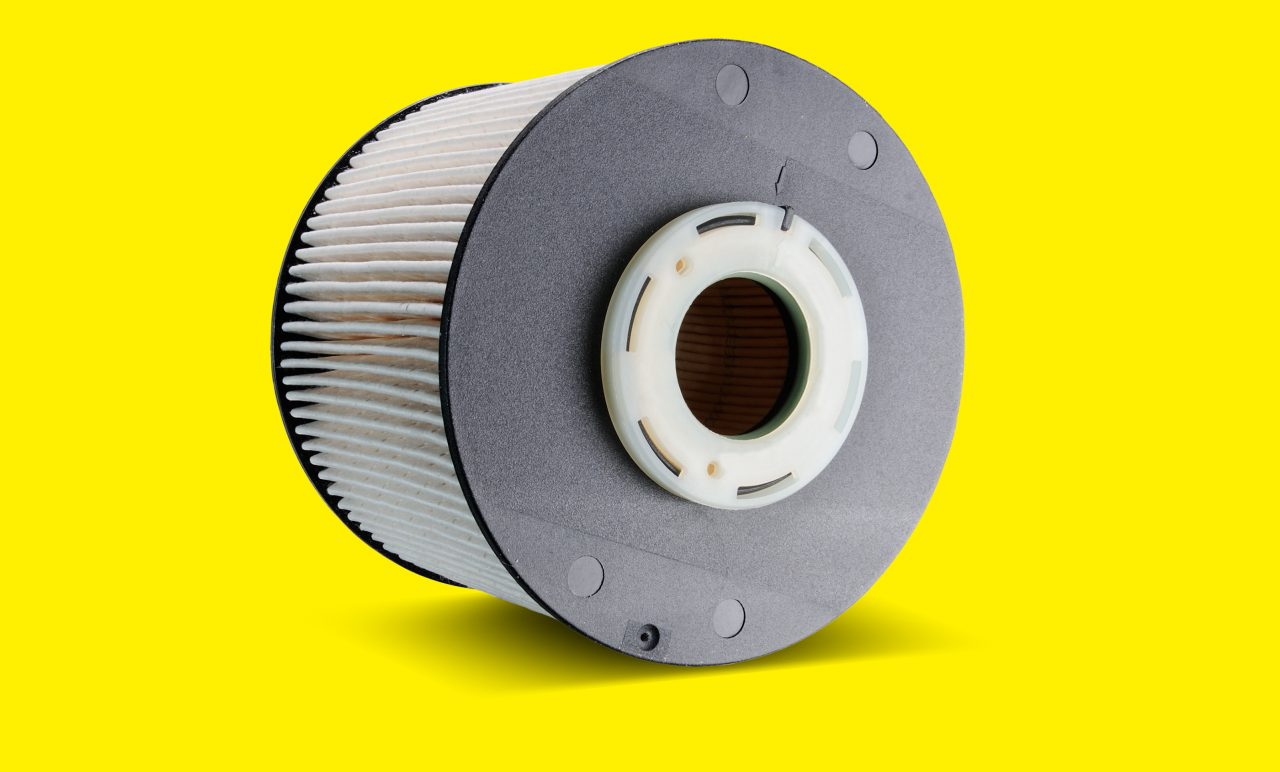 These are environmentally friendly filter elements (PU) to be replaced independently of the housing, resulting in less waste. The elements are built from ground-breaking modern materials selected for their optimal particle and water separation, and durability.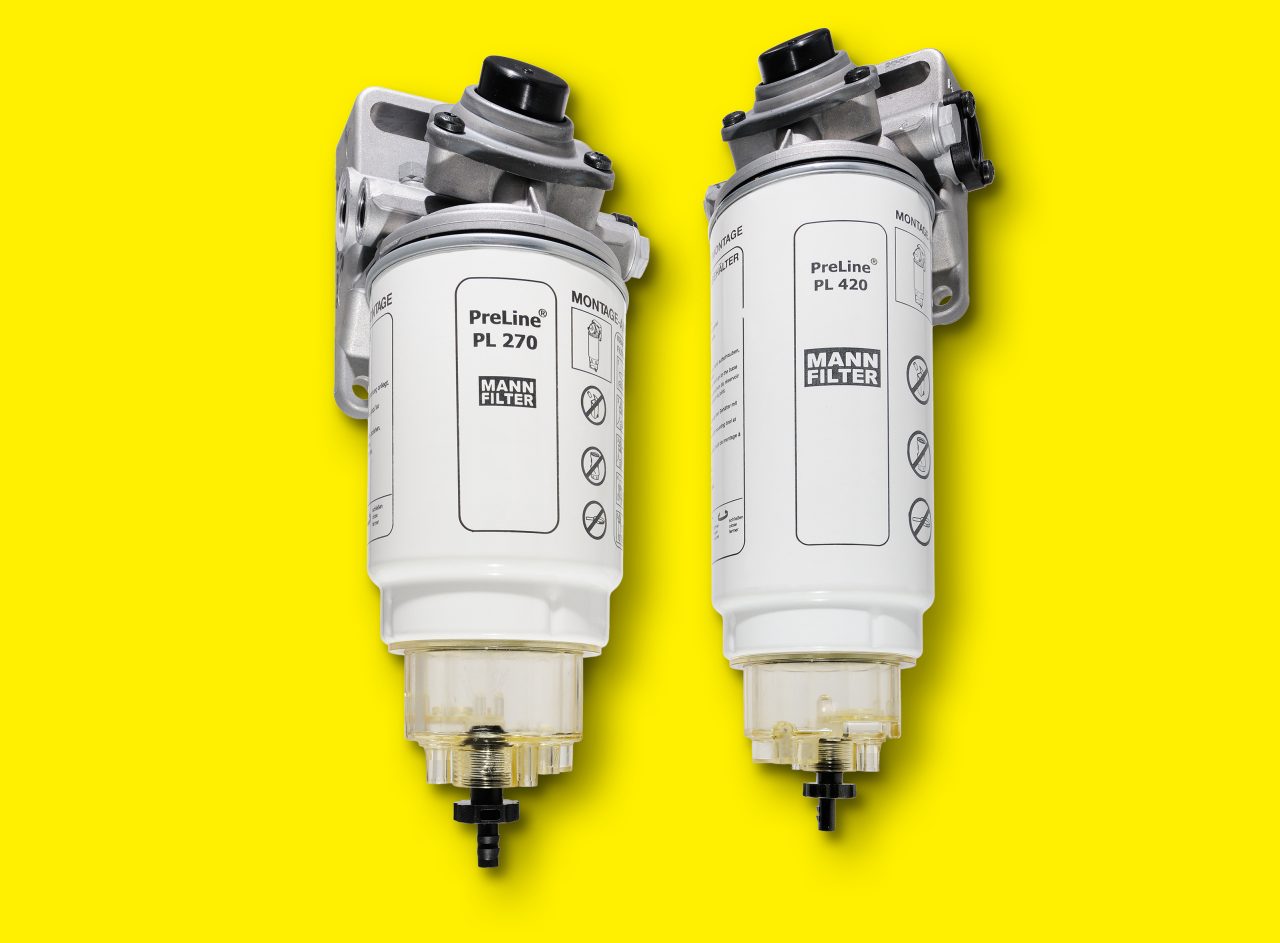 Sometimes called a 'Fuel Prefilter', our PreLine fuel filters are designed for diesel injection systems. The innovative design ensures a high degree of water and particle separation. Incorporating a modular retrofit system tailored to most modern direct injection systems for industrial diesel engines or Trucks and Buses, our prefuel filters boast a cost-effective spin-on filter design and are easy to fit. Special benefits include:
Efficiency – Up to 93% water separation efficiency according to ISO/TR 16332; >70% separation of 6 micron(c) particles
Durability

–

 The robust construction is long lasting
Protection

–

 Thanks to the perfect co-ordination between the PreLine and main filter system you get excellent protection for sensitive injection systems
Speed

–

 The powerful 45° hand pump allows for fast venting of the fuel system following a filter change
Universality

–

 Fuel filters with universal fittings for all diesel applications that clean between 200-420 liters of fuel per hour