Discover how to protect your vehicle or machine with a MANN-FILTER product
Our innovative filters enhance your driving or operating experience as well as protecting your engine or machine. From oil, air, fuel and cabin air filtration solutions, you'll find high quality, reliable products in our extensive range.
Drive clean. Work smooth.
Life on the road is tough. Vehicles and machines have to tackle dust, fumes, rust, water and contaminants as well as wear and tear. Modern engines need parts that can keep pace with these demands. And effective car filters are a key component in engine longevity. Providing filter solutions for a wide range of applications, we at MANN-FILTER are trusted experts in OE quality components. Our filter products protect vehicles and machines.
Whether you're a dealer, repair workshop or vehicle owner, our range of filtration solutions offers premium quality from the inside out. So you can keep your vehicle driving smoothly, for longer. 
Why a MANN-FILTER is your best choice
Passenger Cars

Commercial Vehicles

Off-Highway

Motorcycles
Passenger Cars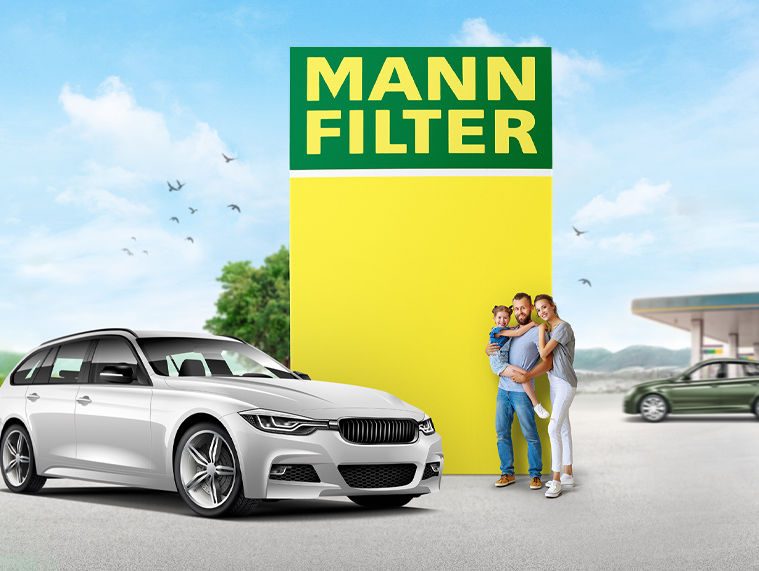 Top level portfolio – At MANN-FILTER we offer an extensive range of premium products for cars and light commercial vehicles
We filter the world – Our products in OE quality filter fluids and air for engines and occupants in European, Asian and American vehicles
Specifically designed – The right filter tailored for a variety of engine variants, pressure conditions and manufacturer specifications
Trusted everywhere – Our strong trading partners supply MANN-FILTER parts for cars and light commercial vehicles almost anywhere in the world
Commercial Vehicles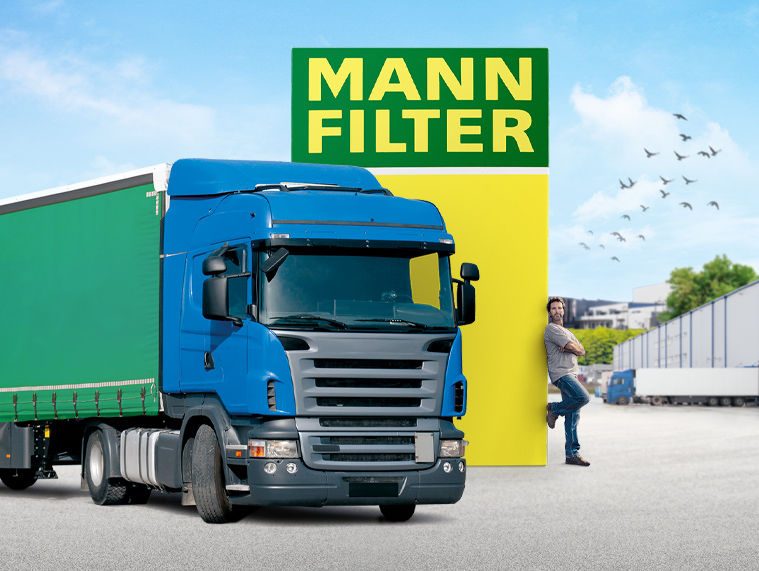 The best in the long run - With MANN-FILTER you get maximum service intervals and optimal engine performance with long-life filters
We fit your fleet – MANN-FILTER offers the widest range with a broad coverage for trucks and buses around the globe to keep your fleet running
We care – Our product range goes beyond essential basics – our portfolio has all the solutions you need to protect your vehicle's engine, its surrounding environment and, importantly, the driver
Always ready to go – With filters and accessories created to minimize cost- and time-intensive downtimes from the start, thanks to our OE quality and first class filtration
Off-Highway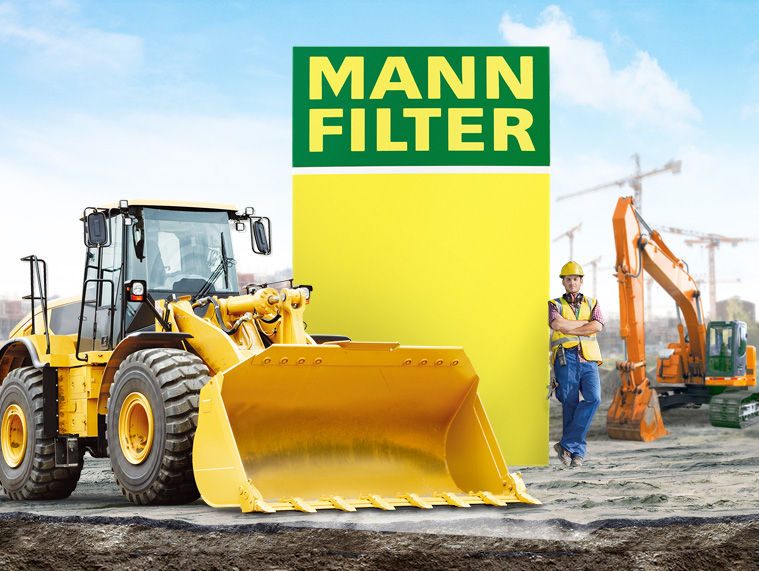 Extensive range – Our filters cover any standard model in the agriculture, construction or compressed air segments
Safety and reliability – Enjoy long-term protection of your engine and investment, even under the heaviest loads
Performance that pays – Leading machinery manufacturers put their trust in MANN-FILTER and our many decades of experience in the development and manufacturing of efficient filtration solutions that protect your application
Reduced downtime – Effective filtration reduces equipment repair and maintenance time, and lowers total ownership expenses 
Motorcycles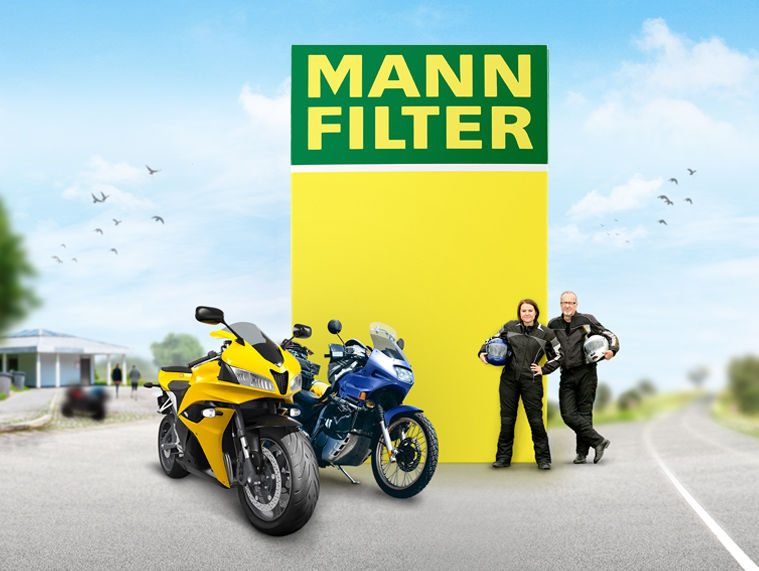 Tailored to your needs – MANN-FILTER offers filters that are developed specifically for motorcycles, ATVs and quads
Keep the circuit lubricated – We provide oil filters that match different engine oil and additive mixtures
Safety first – Extensive tests under OE conditions guarantee high filtration performance without fluid leakage, to ensure a safe, smooth ride on your two-wheeler 
Meet our different MANN-FILTER products