The new MANN-FILTER webshop for advertising materials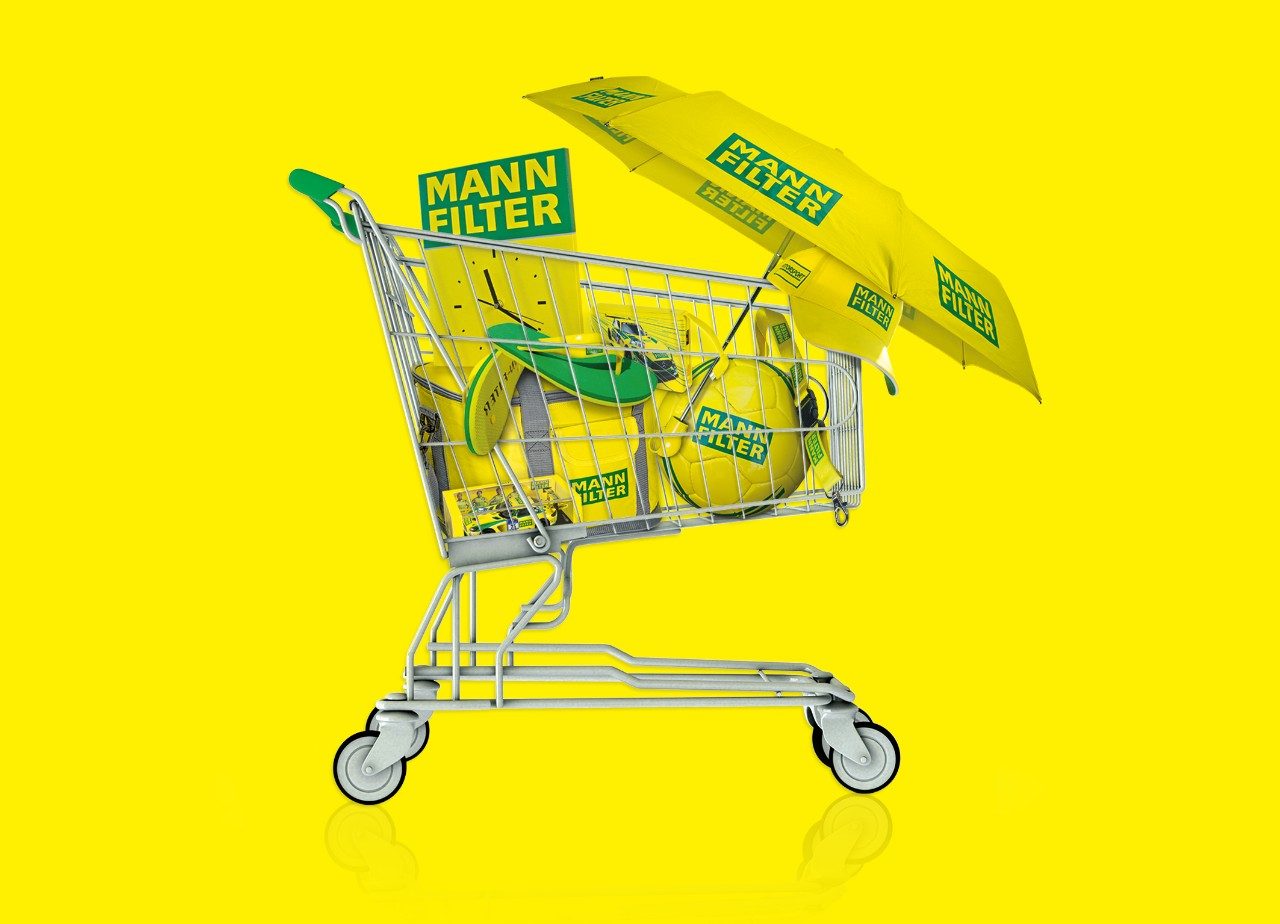 New MANN-FILTER webshop for promotional items
Ludwigsburg, September 23, 2020 – The premium filtration brand MANN-FILTER has now made an webshop for advertising materials available to workshops and wholesalers in the EU at www.businessshop.mann-filter.com. The MANN-FILTER Shop currently offers more than 100 items: from POS articles and practical office equipment through to beanies and caps, there's something for every MANN-FILTER enthusiast to bring a touch of the famous brand colors to their own company. The clear layout of the website makes browsing the continuously expanding yellow and green product range an attractive shopping experience.

The MANN-FILTER advertising material can be purchased from the webshop on account, as well as shipped abroad. The shop also displays up-to-date information on stock levels so that purchasers immediately know the available quantity of their chosen products, ensuring the shortest possible delivery times.

If you have any questions about the MANN-FILTER advertising materials or the new webshop, please do not hesitate to contact us from Monday through Thursday between 8:30 am and 5:30 pm (closed on holidays) and Friday between 8:30 am and 4:30 pm on +49 (0) 2331 959721. Our social media team can also be reached on the MANN-FILTER Facebook site or on Instagram.
About MANN+HUMMEL
MANN+HUMMEL is a leading global expert for filtration solutions. The company group with its headquarters in Ludwigsburg, Germany, develops filtration solutions for automotive and industrial applications, for clean air in indoor and outdoor spaces and for the sustainable use of water. In 2019, the group achieved sales of approx. 4.2 billion euros worldwide with more than 22,000 employees at more than 80 locations. The products manufactured by the group include air cleaner systems, intake manifold systems, liquid filter systems, plastic components, filter media, cabin air filters, industrial filters as well as membranes for water filtration, wastewater treatment and process applications.
Further information about MANN+HUMMEL can be found at https://www.mann-hummel.com