MANN-FILTER Motorsport ready to return after coronavirus hiatus for the first ADAC GT Masters race weekend at the Lausitzring
Due to the coronavirus, ADAC GT Masters season opener to have no spectators for the first time
MANN-FILTER drivers Indy Dontje and Maximilian Götz aiming for podium positions
Lausitzring to host an ADAC GT Masters event for the first time since 2017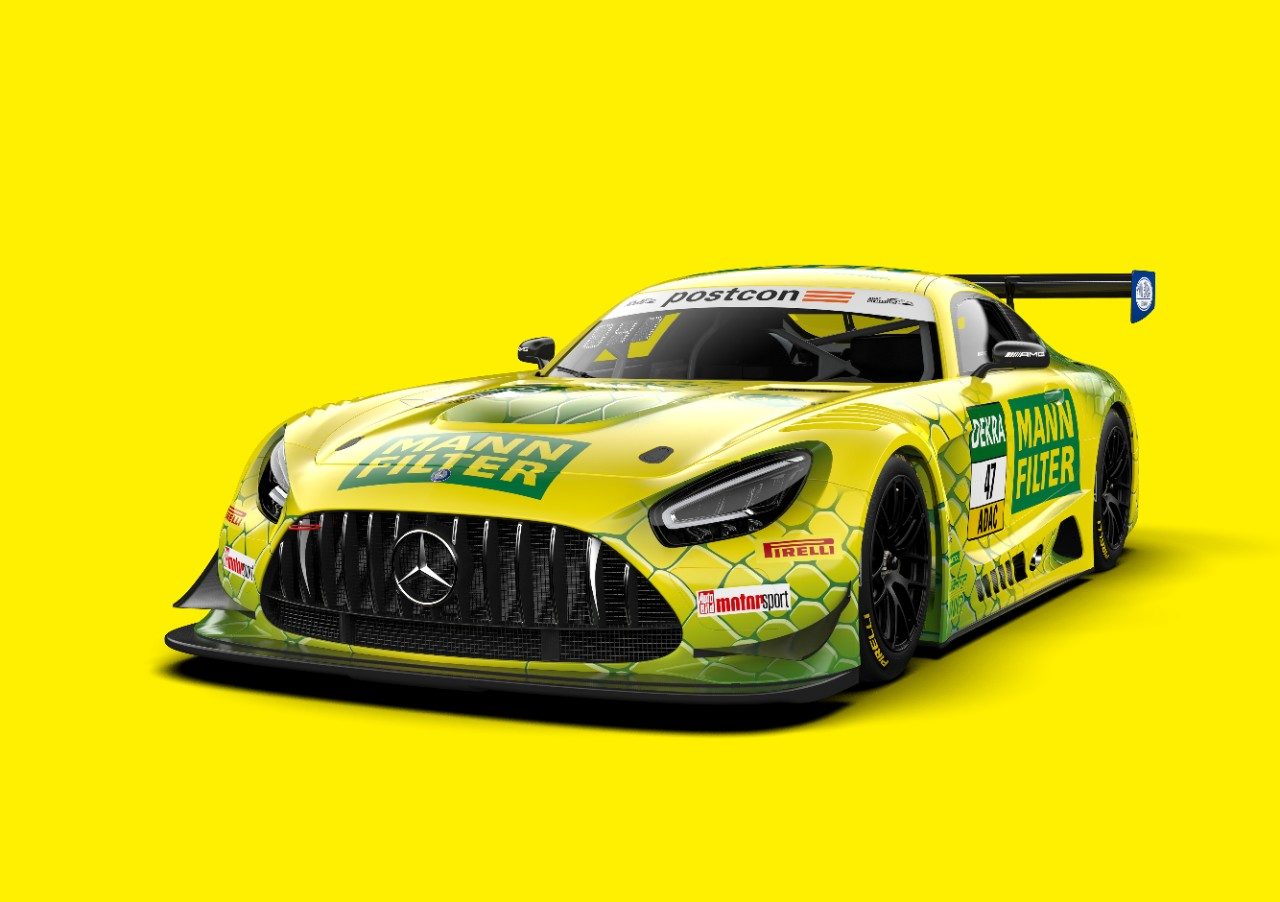 The new MANN-FILTER Mamba
Ludwigsburg, July 22, 2020 - After a delay of around three months due to the coronavirus pandemic, the 2020 season of the ADAC GT Masters will finally get underway on the first weekend of August. Taking part will be the MANN-FILTER Team HTP-WINWARD with the Mamba driver pairing of Maximilian Götz (34, Uffenheim/DE) and Indy Dontje (27, Alkmaar/NL). The race will be held at the 3.4-kilometer Lausitzring, which makes a return to the ADAC GT Masters race calendar for the first time since 2017.

Preparations for the first race weekend are already well underway. The MANN-FILTER driver duo have put in plenty of practice in advance of the first track tests. We're finally ready to get the season off to a great start. MANN-FILTER is, as always, aiming high, and hopes to score a podium finish and points at the Lausitzring.

Indy Dontje and Maximilian Götz made full use of the extended winter break. Away from the smell of gasoline and the motorsport atmosphere, the drivers focused on fitness training and sim racing. "I've never worked so hard on my fitness before," says Dutchman Indy Dontje. "I miss that feeling of nervousness before qualifying and the race." The MANN-FILTER snake charmer has fond memories of the Lausitzring: "In my first ADAC GT Masters year I took second place on the grid in qualifying." The experienced GT3 driver feels he still has something to prove, having managed to finish back in fourth place in the 2017 race. "This year I want to start the season with a podium!" Maximilian Götz feels the same as his teammate: "I know the Lausitzring really well and I've stood on the podium – so I know what it takes to get there. We want to score points and fight for the championship from the very start." The Uffenheim native also used the long winter break for some unconventional pre-season preparation: "The coronavirus lockdown was very tough. However, I believe that we're now ready for all races. A happy ending is in sight. I've spent a lot of time with my family and done things that I wouldn't normally do. It's been a very different kind of pre-season preparation." Nevertheless, he feels somewhat wistful as he looks ahead to the new season: "There'll be no spectators in the stands. That's a shame. Racing in front of the fans is what makes motorsport so special. However, we'll try to put on a good show."
The revised 2020 race calendar sees the Lausitzring host the season opener. The MANN-FILTER Mamba will then head to the prestigious Nürburgring. The first two races are normally held at the Oschersleben Motorsport Arena, which will instead host this year's grand finale.

For the first time ever, there will be no fans to cheer on the MANN-FILTER Mamba when it makes its appearance at the Lausitzring. Strict coronavirus regulations and the hygiene concept implemented by ADAC mean that no major events are permitted at present. Both races, including qualifying, will be broadcast on German TV channel Sport 1. All sessions will also be streamed live. www.youtube.com/adac
About MANN+HUMMEL
MANN+HUMMEL is a leading global expert for filtration solutions. The company group with its headquarters in Ludwigsburg, Germany, develops filtration solutions for automotive and industrial applications, for clean air in indoor and outdoor spaces and for the sustainable use of water. In 2019, the group achieved sales of approx. 4.2 billion euros worldwide with more than 22,000 employees at more than 80 locations. The products manufactured by the group include air cleaner systems, intake manifold systems, liquid filter systems, plastic components, filter media, cabin air filters, industrial filters as well as membranes for water filtration, wastewater treatment and process applications.
Further information about MANN+HUMMEL can be found at https://www.mann-hummel.com