MANN-FILTER uses content platform for customer support
First filter manufacturer in Europe to offer this service
Digital product information for sales support
Latest content bundled centrally and generated in multiple languages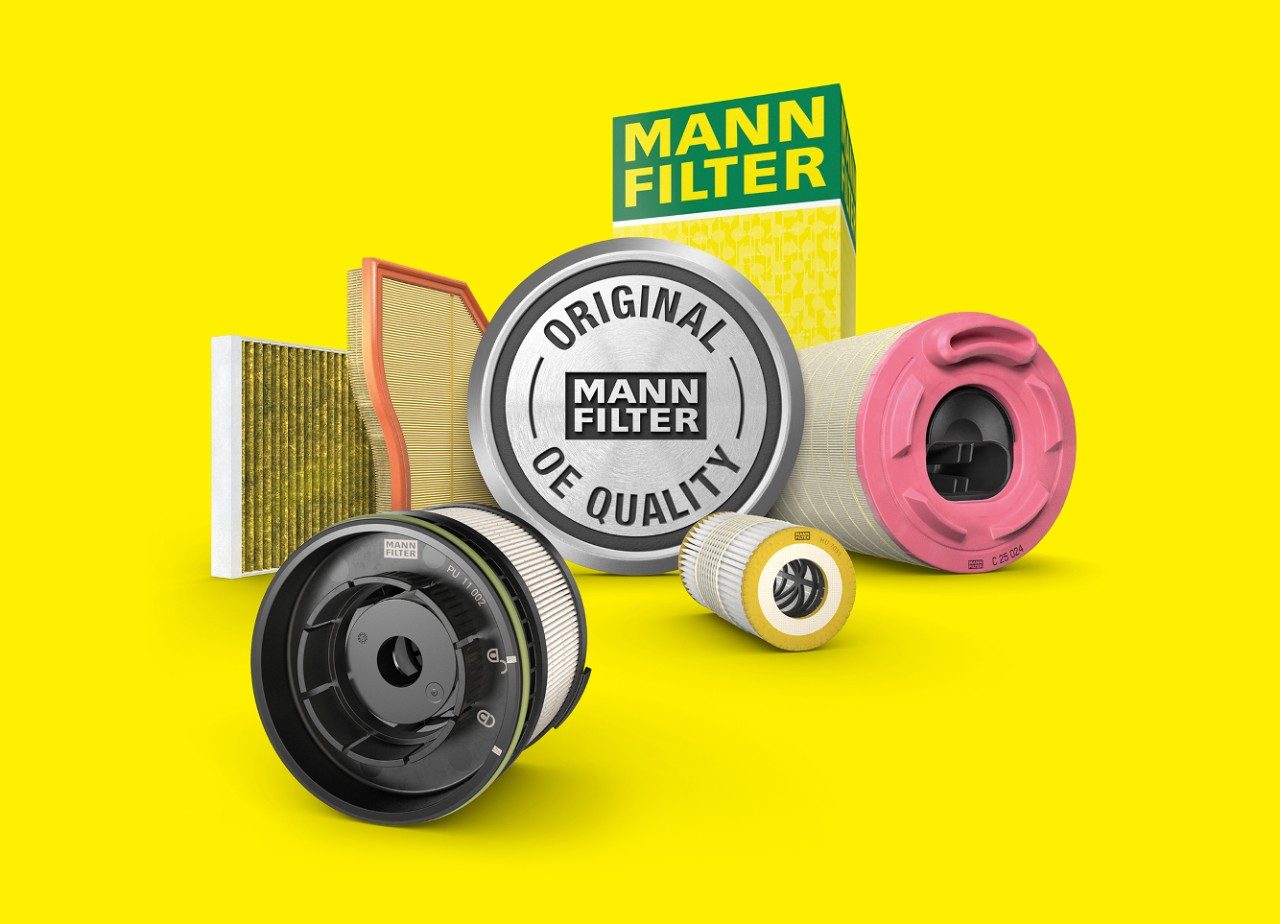 MANN-FILTER product range in original original equipment quality
Ludwigsburg, July 30 2020 – Filtration expert MANN+HUMMEL is now using the loadbee product content platform to provide its customers with detailed, bundled information on the products of the premium brand MANN-FILTER. MANN-FILTER, the global filter brand in the Automotive Aftermarket business, offers dealers an enhanced range of marketing instruments for making comprehensive digital product content available for sales support at any time.

Text files, videos, images and graphics are provided in their final layout on the platform in a way that is both emotionally appealing and convincing. From here they are displayed directly on the sales pages of all trade partners that have activated the loadbee add-on in their shop. "This means that our customers can supplement their own data with additional MANN-FILTER product information," explains Simon Frick, Vice President Sales IAM Europe at MANN+HUMMEL. "The material is already available on the platform for various product groups such as FreciousPlus, CUK and oil filters. Other products will follow. All data is bundled at a central location. Changes are made in real time so that the latest information is always displayed for our trade partners," says Frick. Dealers connected to the loadbee tool can provide their customers with sales-promoting, target-group appropriate MANN-FILTER information. The material is available in German, English, French, Italian as well as Spanish and can therefore be used internationally.

With the implementation of the loadbee product content platform, MANN+HUMMEL has become the first filter manufacturer in Europe to offer its customers this service.

For more information on the additional product content from MANN-FILTER and the free loadbee code, trade partners can contact their MANN-FILTER partner or customer-service@mann-hummel.com.
About MANN+HUMMEL
MANN+HUMMEL is a leading global expert for filtration solutions. The company group with its headquarters in Ludwigsburg, Germany, develops filtration solutions for automotive and industrial applications, for clean air in indoor and outdoor spaces and for the sustainable use of water. In 2019, the group achieved sales of approx. 4.2 billion euros worldwide with more than 22,000 employees at more than 80 locations. The products manufactured by the group include air cleaner systems, intake manifold systems, liquid filter systems, plastic components, filter media, cabin air filters, industrial filters as well as membranes for water filtration, wastewater treatment and process applications.
Further information about MANN+HUMMEL can be found at https://www.mann-hummel.com
Über loadbee
Mit MANN-FILTER Über die loadbee Plattform erreichen mehr als 300 Markenhersteller jeden Tag über eine Million Kunden auf den Verkaufsseiten von mehr als 1.300 Onlineshops. So ergänzen die Markenhersteller die Produktinformationen der Online-Händler branchenübergreifend in mehr als 40 Ländern. In Vergleichstests wurden nachgewiesen, dass loadbee die Conversion Rate um bis zu 25 Prozent anheben und die Absprungrate um bis zu 15 Prozent senken kann. loadbee wurde 2013 in Leinfelden-Echterdingen bei Stuttgart gegründet.