Clean air inside the car with MANN-FILTER
FreciousPlus cabin air filter also blocks PM 2.5 particles 
Regular replacement optimizes clean air, improving customer's driving experience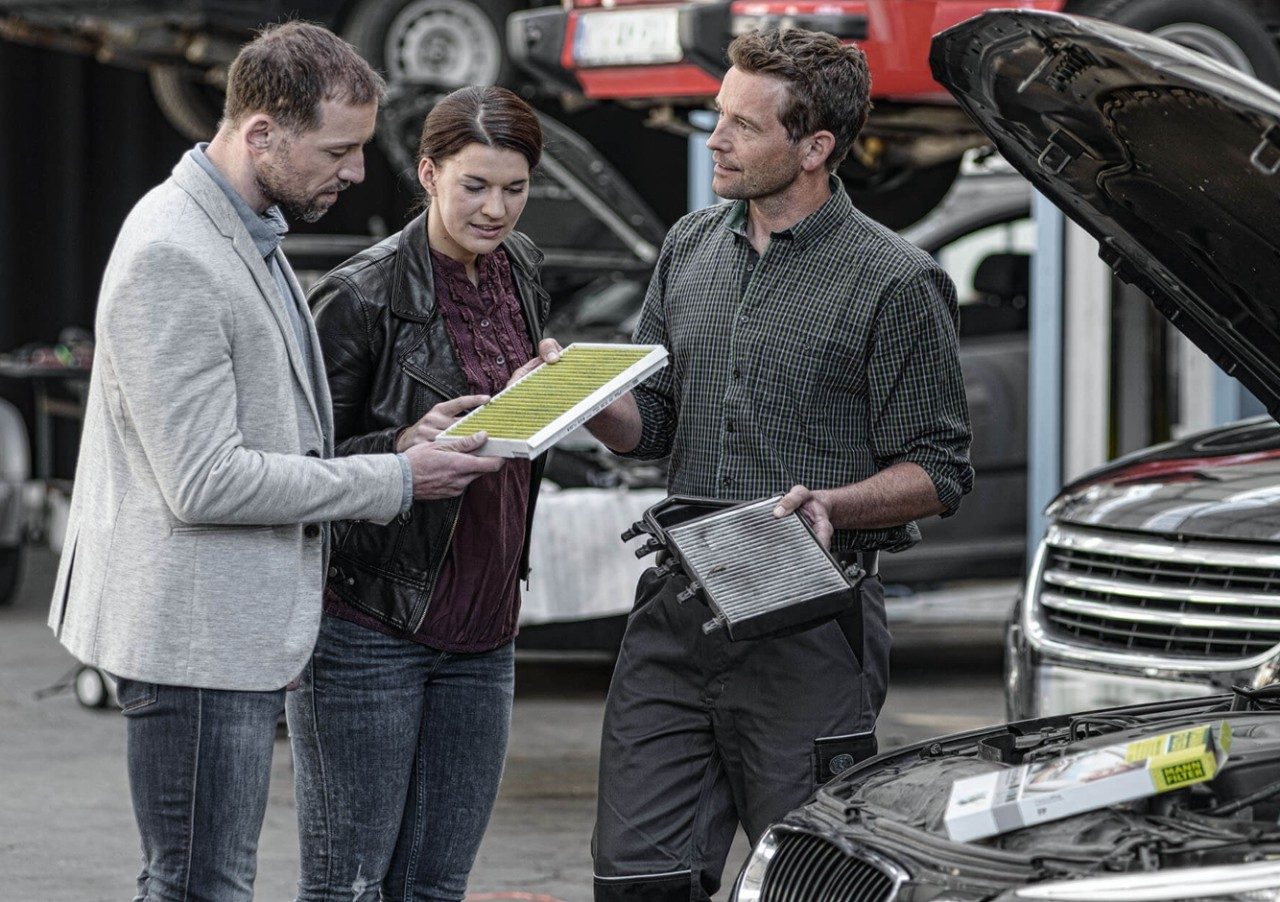 MANN-FILTER FreciousPlus cabin air filter
Ludwigsburg, April 9, 2020 – The spread of the corona virus SARS-CoV-2 poses major challenges to the global economy and many questions to society about products for protection. MANN+HUMMEL, the world market leader in filtration, is also testing the effectiveness of its products to support contamination control with regard to the spread of the virus. As viruses can generally also be found in vehicle interiors, MANN+HUMMEL has compiled various information on protection inside the car by means of cabin filters.
With a size of about 0.1 micrometers, the new virus is roughly 500 times smaller than a human hair. As a rule, however, the corona virus adheres to larger droplets, such as those caused by coughing or sneezing. These droplets are 10 to 1,000 times larger than the original virus. Due to their size, they fall to the ground quite quickly.

It is highly unlikely that a contaminated droplet from the road surface will enter the vehicle's cabin filter system from the outside air. The probability of exposure to the virus from an infected occupant inside the vehicle is much higher.
Thorough cleaning of the outside air by a high-quality cabin air filter is, in any case, essential. This is especially true for frequent drivers, allergy sufferers and accompanying children. A cabin air filter cannot be considered part of "personal protective equipment", such as a face mask. However, it does block irritating pollutants in traffic like brake dust, harmful gases, and allergens like pollen. A cabin filter can only perform these meticulous cleaning actions properly if it is replaced on a regular basis. This interval varies by vehicle manufacturer, but generally falls in the one to two year time period. Many drivers are unaware of the cabin filter or the benefits it offers, with average replacement occurring only once in five years!

The latest innovation in cabin air filters from MANN-FILTER is FreciousPlus. The filter blocks unpleasant smells, and harmful gases such as nitrogen oxides and ozone from the outside air, while removing almost 100 percent of harmful particles such as fine dust. With the help of its third filter layer with biofunctional coating, FreciousPlus stops allergens almost completely and prevents bacteria and mold growth on the filter.
About MANN+HUMMEL
MANN+HUMMEL is a world leader in filtration technology. The Group's headquarters is in Ludwigsburg, Germany. Through its two business fields, Transportation and Life Sciences & Environment, it develops intelligent solutions to enable clean mobility, clean air, and clean water. This is how the company is making an important contribution to a clean world and the sustainable use of limited resources. In 2020, the Group achieved sales of 3.8 billion euros, and it has more than 21,000 employees at over 80 locations.
The solutions include filter media and simulation technology, liquid filters, air filters, and suction systems for different mobility and industrial applications, along with membrane technologies for communal and industrial water and sewage treatment and for use in sensitive process applications, such as food production and biotechnology. The family business was founded in 1941 and also offers air and molecular filtration technologies for building filtration, industrial applications, and cleanrooms. Our holistic solution approach to clean air is rounded off by stationary and mobile air cleaners for use in interior spaces, half-open surroundings, and outdoor areas. Depending on the application, these units filter out viruses, free allergens, bacteria, fine dust, and nitrogen oxides from the ambient air.
Visit https://www.mann-hummel.com/en.html for more information on MANN+HUMMEL.