High motivation for the MANN-FILTER home race at the Hockenheimring
ADAC GT Masters semifinal to take place just 100 kilometers away from MANN-FILTER main location 
Mercedes duo Maximilian Buhk/Raffaele Marciello in the chase for the title
MANN-FILTER junior driver Luci Trefz aims for a return to the points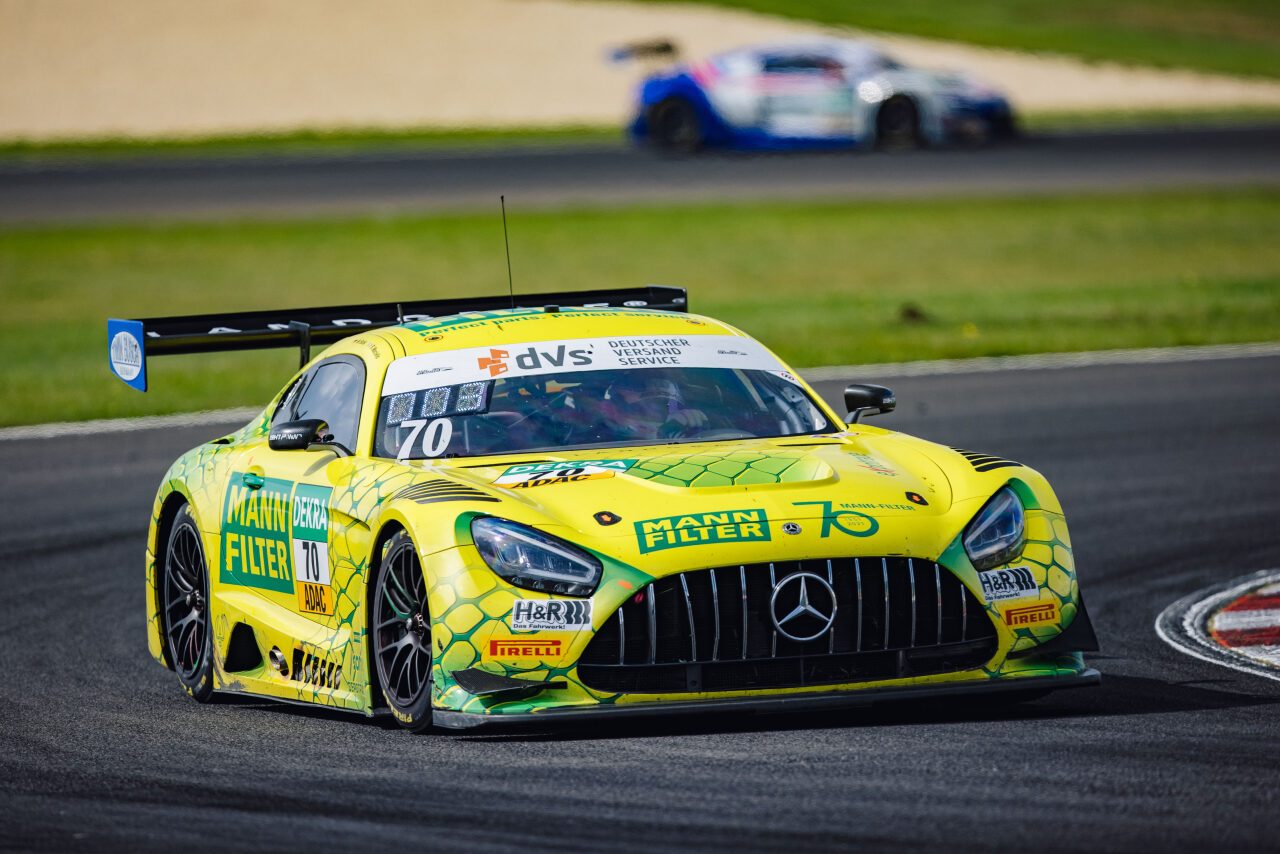 Mercedes Mamba
Ludwigsburg, October 18th, 2021 - MANN-FILTER Team LANDGRAF‑HTP/WWR is ready for the penultimate ADAC GT Masters race weekend of the season. Having done everything they can in preparation, the Mercedes duo of Buhk and Marciello hopes to take another step forward in the battle for the championship title. MANN-FILTER junior driver Luci Trefz, on the other hand, is aiming to show off his skills with another top 10 finish for the Audi Mamba.
The ADAC GT Masters drivers' nerves will once again be tested in the semifinal of the league of super sports cars. The venue for this spectacle is the Hockenheimring Grand Prix circuit. For the premium filtration brand MANN-FILTER, whose main location is located just a hundred kilometers away in Ludwigsburg, this is a perfect home race. On this 4,574-kilometer track with its long straights and famous hairpin, MANN-FILTER is expecting to see many spectators and lots of racing action.
Mercedes pilots start catch-up race
After MANN-FILTER Team LANDGRAF-HTP/WWR experienced a streak of bad luck at the Lausitzring, the two Mercedes Mamba drivers Maximilian Buhk (28, Germany) and Raffaele Marciello (27, Italy) are poised and ready to attack. Currently sitting fourth in the championship, they now need 16 points to take the lead.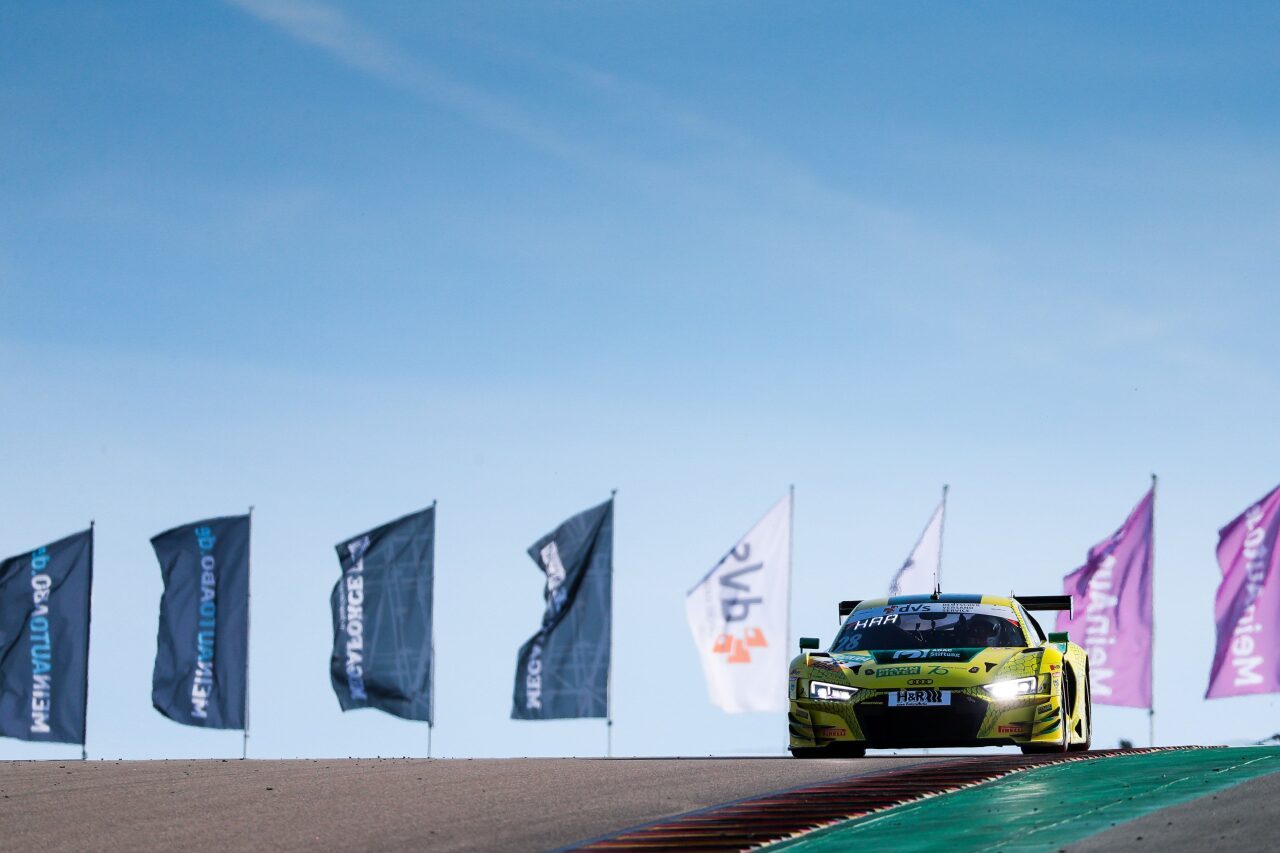 Audi Mamba
A MANN-FILTER Mamba has already made it onto the podium twice in the past, but has yet to win a race. "It's difficult to find a perfect line in Hockenheim," says Maximilian Buhk, describing the longest track of the season. "I've tried many times, but it's not that easy." His teammate Raffaele Marciello, on the other hand, arrives with good memories. "I won the Formula 3 European Championship in Hockenheim. It's not the most fun track to drive, but the last sector with the Motodrom makes for exciting races."
MANN-FILTER junior driver Trefz remains optimistic
Land Motorsport, which forms the Audi Mamba team this year, is also starting the ADAC GT Masters semifinal full of confidence. MANN-FILTER junior driver Luci Trefz (19, Germany) wants to prove with another points finish that his race results so far haven't just been beginner's luck. The 19-year-old is optimistic: "In Hockenheim you get real racing. The Audis have always been up there among the leaders. So hopefully this will also result in points for us." His teammate, mentor, and Audi Sport driver Christopher Haase (34, Germany) agrees: "The Audi's strength is its braking. The aim is to brake as late as possible, turn in sharply, and then quickly accelerate again. I'm sure that the spectators will get to see a lot of the Audi Mamba, because there'll be plenty of overtaking maneuvers!"
MANN-FILTER starts the penultimate ADAC GT Masters race weekend ambitious, motivated, and well prepared.
Both ADAC GT Masters races will be streamed live by TV Now and broadcast on RTL Nitro. MANN-FILTER will be reporting on its Facebook and Instagram social media channels about the events behind the scenes at its home race at the Hockenheimring.
About MANN+HUMMEL

MANN+HUMMEL is a leading global expert for filtration solutions. The company group with its headquarters in Ludwigsburg, Germany, develops filtration solutions for automotive and industrial applications, for clean air in indoor and outdoor spaces and for the sustainable use of water. In 2019, the group achieved sales of approx. 4.2 billion euros worldwide with more than 22,000 employees at more than 80 locations. The products manufactured by the group include air cleaner systems, intake manifold systems, liquid filter systems, plastic components, filter media, cabin air filters, industrial filters as well as membranes for water filtration, wastewater treatment and process applications.
Visit https://www.mann-hummel.com/ for more information on MANN+HUMMEL.