"I enjoy working in the aftermarket"
Ludwigsburg, 16 August 2021 - As of now, Stefan Tolle assumes the role of President and General Manager Automotive Aftermarket at MANN+HUMMEL. The 57-year-old follows Kurk Wilks, President and CEO of the MANN+HUMMEL Group, who held this position on an interim basis. Wilks: "We are delighted to have Stefan Tolle, an experienced manager and proven expert in the automotive aftermarket, in our ranks. I am convinced that he is the right person to further strengthen our aftermarket business and make it fit for the future." Tolle worked for Bosch for more than three decades in various functions, including many years in the automotive aftermarket sector. Most recently, he was CEO of Syntegon Cartoning - Track & Trace GmbH, a spin-off of Bosch Packaging Technology.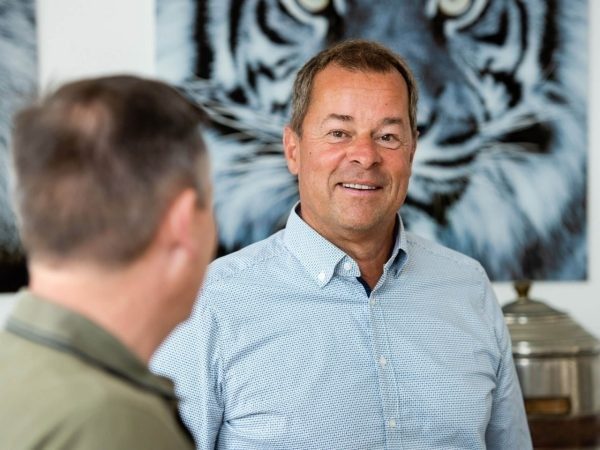 Stefan Tolle, new President and General Manager Automotive Aftermarket at MANN+HUMMEL
"The mixture makes the difference!"
"I really enjoy working in the aftermarket and am looking forward to the new challenge in a new team," says Tolle. As an enthusiastic team sportsman, he is convinced that the team is always more than just the sum of the respective individual players. An interdisciplinary and international setup is very important to him: "The mixture makes the difference! Different approaches to solutions in global teams lead to success," says Tolle, who in his previous positions worked primarily in Germany and the USA.
He believes MANN+HUMMEL is very well positioned for the challenges ahead: "Strong brands, great distribution, global leaders in many areas - that's a great basis!" Nevertheless, he does not see his new task as a foregone conclusion. The main challenges, he says, are the constantly changing circumstances: Market consolidation, the constantly growing importance of digitization and e-commerce, new customer structures and needs, and the currently highly volatile conditions of global economic development - to name just a few. 
Tolle: "In my professional career, I had the opportunity to get to know a foundation company. Most recently, I was active in a company that was recently acquired by a private equity investor. Now I'm starting out in a family business. I'm really looking forward to that!"
About the individual

Stefan Tolle studied mechanical engineering at the University of Stuttgart and Oregon State University, graduating in 1990. He also holds an MBA from the University of St. Thomas, USA. In 1991, he began his professional career as a management trainee at Bosch. Thereafter, he held various positions at Bosch Packaging Technology and Bosch Automotive Aftermarket, among others. Most recently, as CEO, he was responsible for Syntegon Cartoning - Track & Trace GmbH, a spin-off of Bosch Packaging Technology.
Stefan Tolle is married and father of two adult children.
About MANN+HUMMEL
MANN+HUMMEL is a leading global expert for filtration solutions. The company group with its headquarters in Ludwigsburg, Germany, develops filtration solutions for automotive and industrial applications, for clean air in indoor and outdoor spaces and for the sustainable use of water. In 2019, the group achieved sales of approx. 4.2 billion euros worldwide with more than 22,000 employees at more than 80 locations. The products manufactured by the group include air cleaner systems, intake manifold systems, liquid filter systems, plastic components, filter media, cabin air filters, industrial filters as well as membranes for water filtration, wastewater treatment and process applications.
Visit https://www.mann-hummel.com/ for more information on MANN+HUMMEL.