MANN-FILTER FreciousPlus Provides Clean Air in the Vehicle Cabin
Cabin Air Filter FreciousPlus Filters Harmful Particles and Gases
Identical Know-How in MANN+HUMMEL Filter Columns (filter cubes) and Cabin Air Filters
Filter Columns Reduce Pollution on Busy Stretches of Road
Air Pollution in the Cabin is Two to Five Times Higher Than Outdoors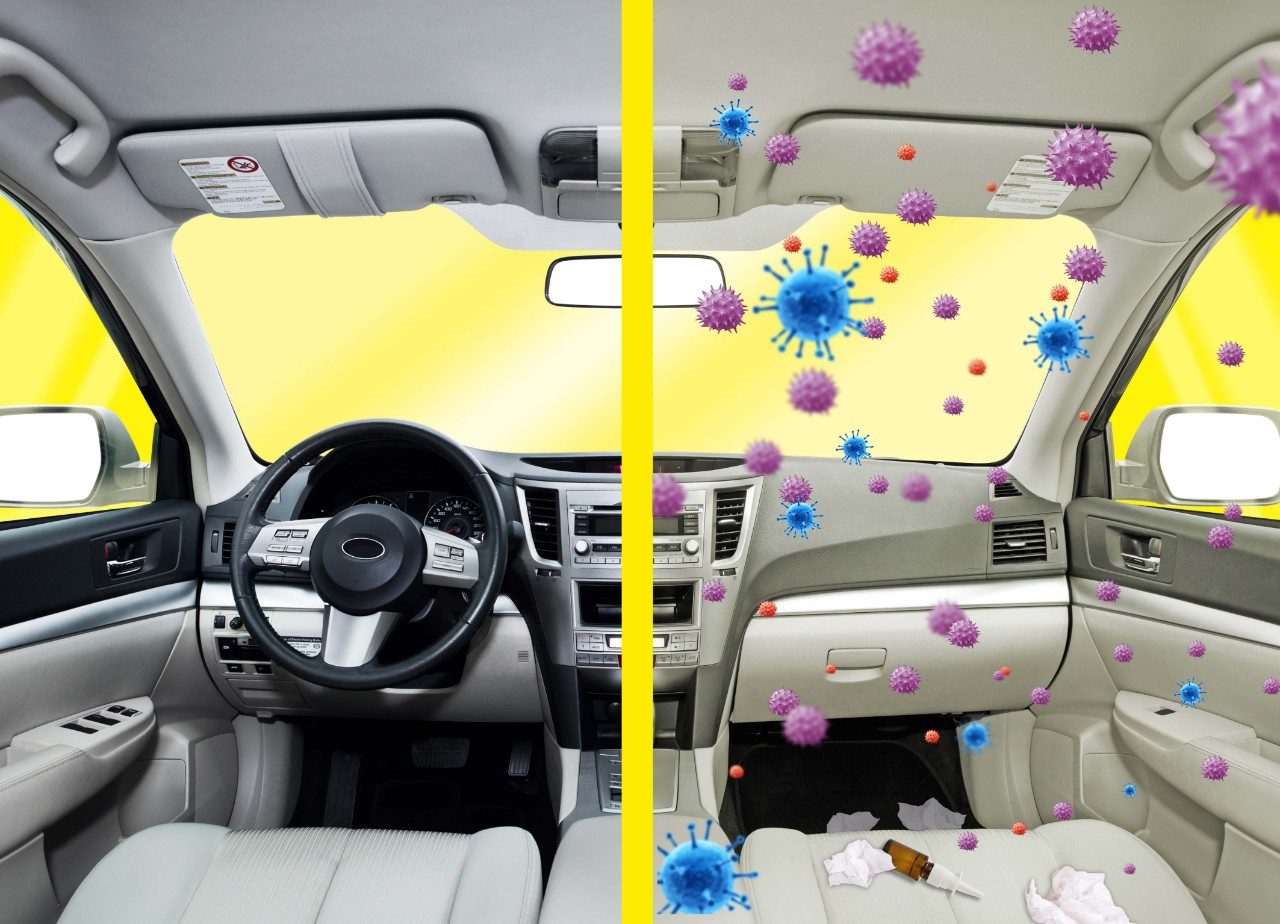 MANN-FILTER cabin air filter
Ludwigsburg, February 23rd 2021 – Around the world, more and more people are suffering from the effects of polluted air. This poses a risk not just outdoors in places with a lot of traffic, but also in indoor areas: According to a study by the American Environmental Protection Agency (EPA), air pollution can actually be two to five times higher there than outdoors. In vehicle cabins, the situation is comparable. "People spend the majority of their time indoors. It doesn't matter whether it's at home, at school, at work or in vehicles. Fine dust, bacteria, harmful gases, pollen and allergens are present in buildings as well as in vehicles. The only difference is what type they are, whether they come from the outside or are present in or originate from the interior," explains Martin Klein, Vice President Engineering Filter Elements at MANN+HUMMEL. In the vehicle, cabin air filters ensure that drivers and passengers breathe in as little as possible of it. Like the MANN-FILTER FreciousPlus, for example, which reliably filters fine dust and harmful gases from the vehicle air.
Until now, polluted air was only cleaned at a few (traffic) hotspots around the world with stationary filter columns from MANN+HUMMEL. In all other locations, the air pollution remained unfiltered. The high levels of nitrogen dioxide and particulate pollution in road traffic enters the car interior through the ventilation system along with the outside air, endangering the health of the driver and passengers. MANN+HUMMEL has therefore been offering highly efficient cabin air filters for clean air in vehicles for many decades. These are available in the automotive aftermarket as MANN-FILTER in original equipment quality, and are used in vehicles with every kind of drive system.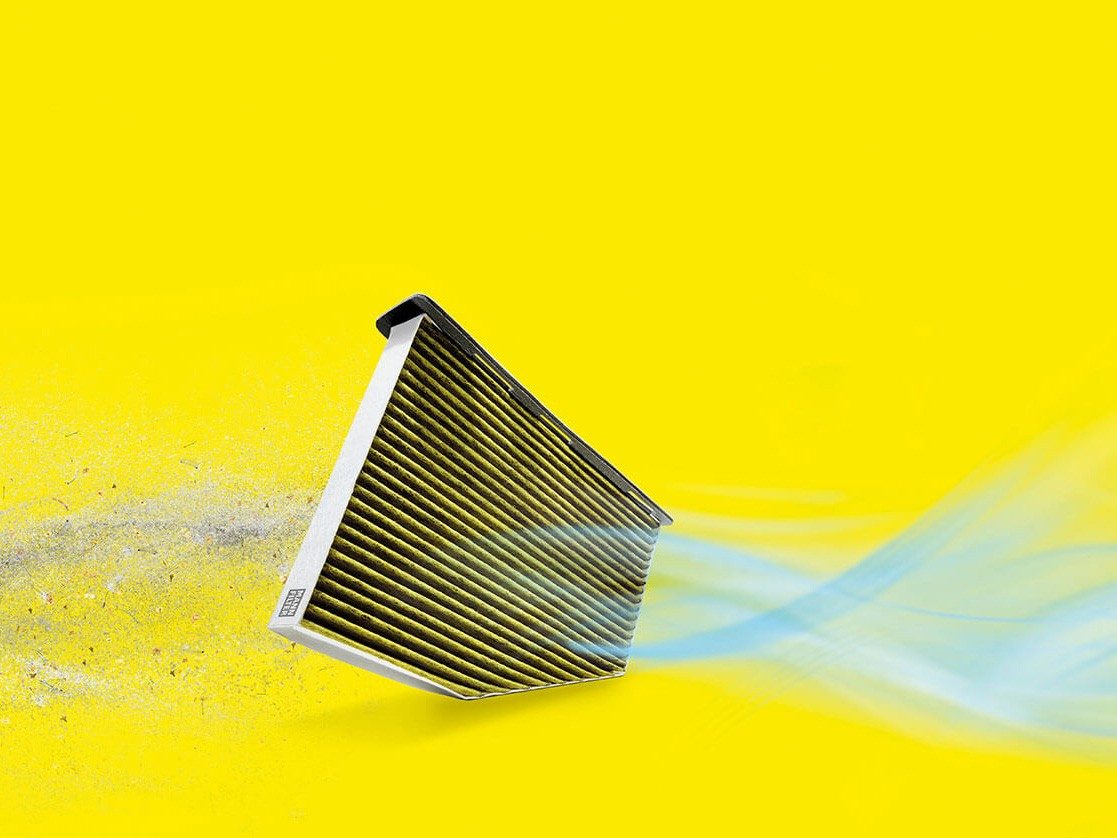 MANN-FILTER FreciousPlus air flow
Highest filter quality thanks to the biofunctional coating
One of these highly-efficient cabin air filters is the innovative MANN-FILTER FreciousPlus. Its biofunctional coating binds allergens, filters viruses and prevents the growth of bacteria and molds in the vehicle cabin. It also almost completely separates particulate matter containing particles with aerodynamic diameters of less than 2.5 micrometers (PM 2.5). These particles are approximately 30 to 40 times smaller than the width of a human hair and can penetrate deep into the lungs. Ultrafine particles can even enter the bloodstream via the pulmonary alveoli and can cause respiratory diseases and cancer.
For a cabin filter to function reliably, it must be replaced once a year or every 15,000 kilometers. "We recommend that local experts regularly remind vehicle owners of the importance and benefits of the cabin air filter. Unfortunately, most car drivers are not aware of this," says Klein.
MANN-FILTER offers more than 100 different FreciousPlus cabin air filter types in original equipment quality, covering almost 70 percent of the European car and van fleet. Additional information about the FreciousPlus and its functions, as well as the right cabin air filter for the relevant vehicle can be found by wholesalers and workshops at www.frecious-plus.com.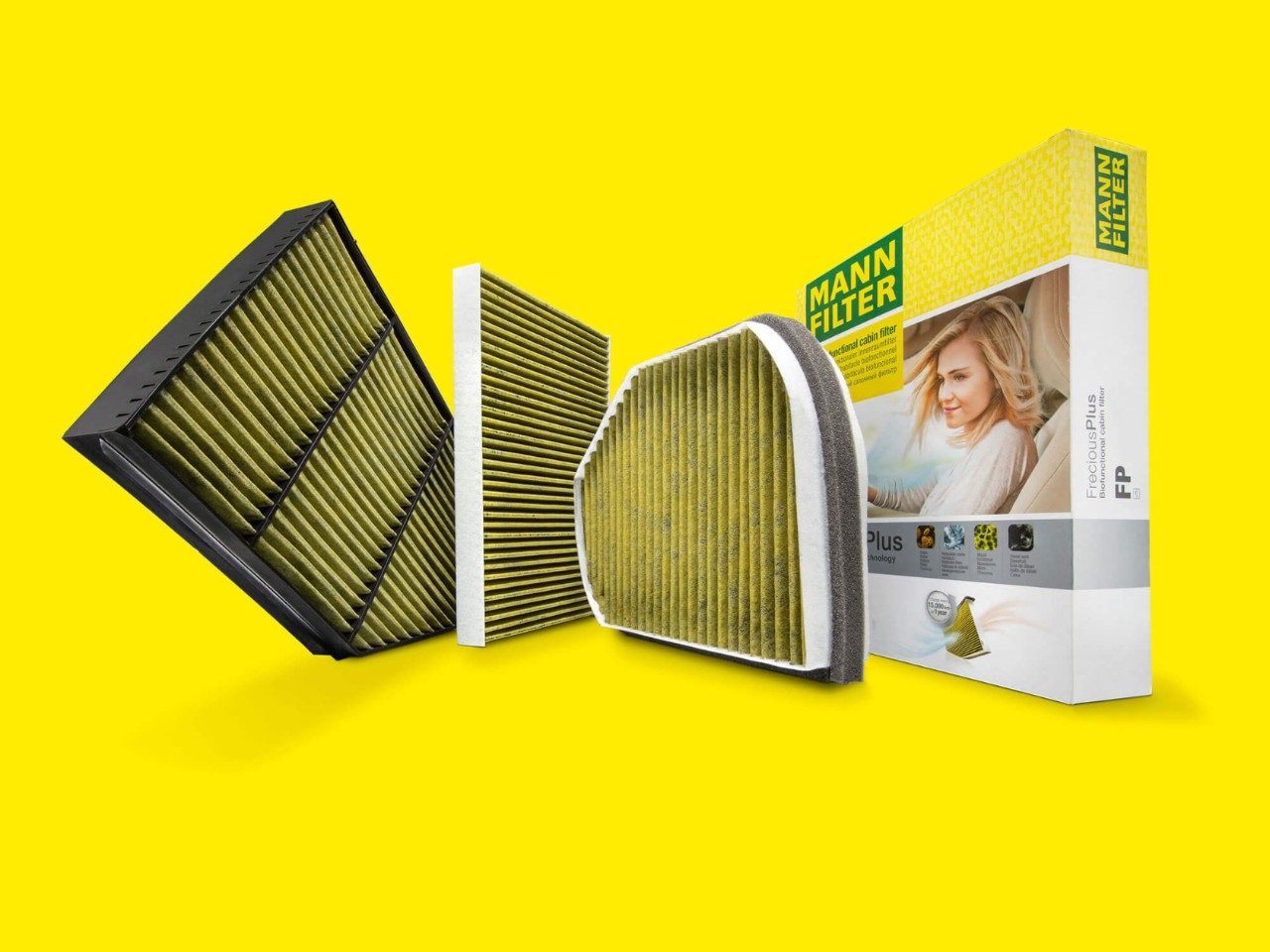 MANN-FILTER FreciousPlus for cars
Decades of experience in filtration
MANN+HUMMEL know a thing or two about cleaning air. For decades, the company has been renowned for its highly efficient filters, which are used in vehicles and buildings. The filtration specialist also uses the proven know-how for the MANN-FILTER cabin air filter in other products: To improve air quality on roads with high traffic volumes, MANN+HUMMEL developed stationary filter columns, which reduce the air pollution and help protect human health. Fitted with an innovative combined filter medium, the patented Filter Cubes trap not just particulate matter, but also nitrogen dioxide from the air.
About MANN+HUMMEL
MANN+HUMMEL is a leading global expert in filtration. The Ludwigsburg-based group develops filtration solutions for vehicles, industrial applications, clean air in indoor and outdoor spaces as well as for the sustainable use of water. In 2019, over 22,000 employees at more than 80 locations worldwide generated a turnover of EUR 4.2 billion. Products include, amongst others, air filter systems, intake systems, liquid filters, technical plastic parts, filter media, cabin filters, industrial filters and membranes for water filtration, sewage treatment and process applications.
You can find further information on MANN+HUMMEL at https://www.mann-hummel.com/