Look out! Aggressive truck: MANN-FILTER competing with a powerful package at the Nürburgring Truck Grand Prix
MANN-FILTER will be supporting the Tankpool24 Racing Team at the season highlight of the Goodyear FIA European Truck Racing Championship (ETRC) on the traditional race track.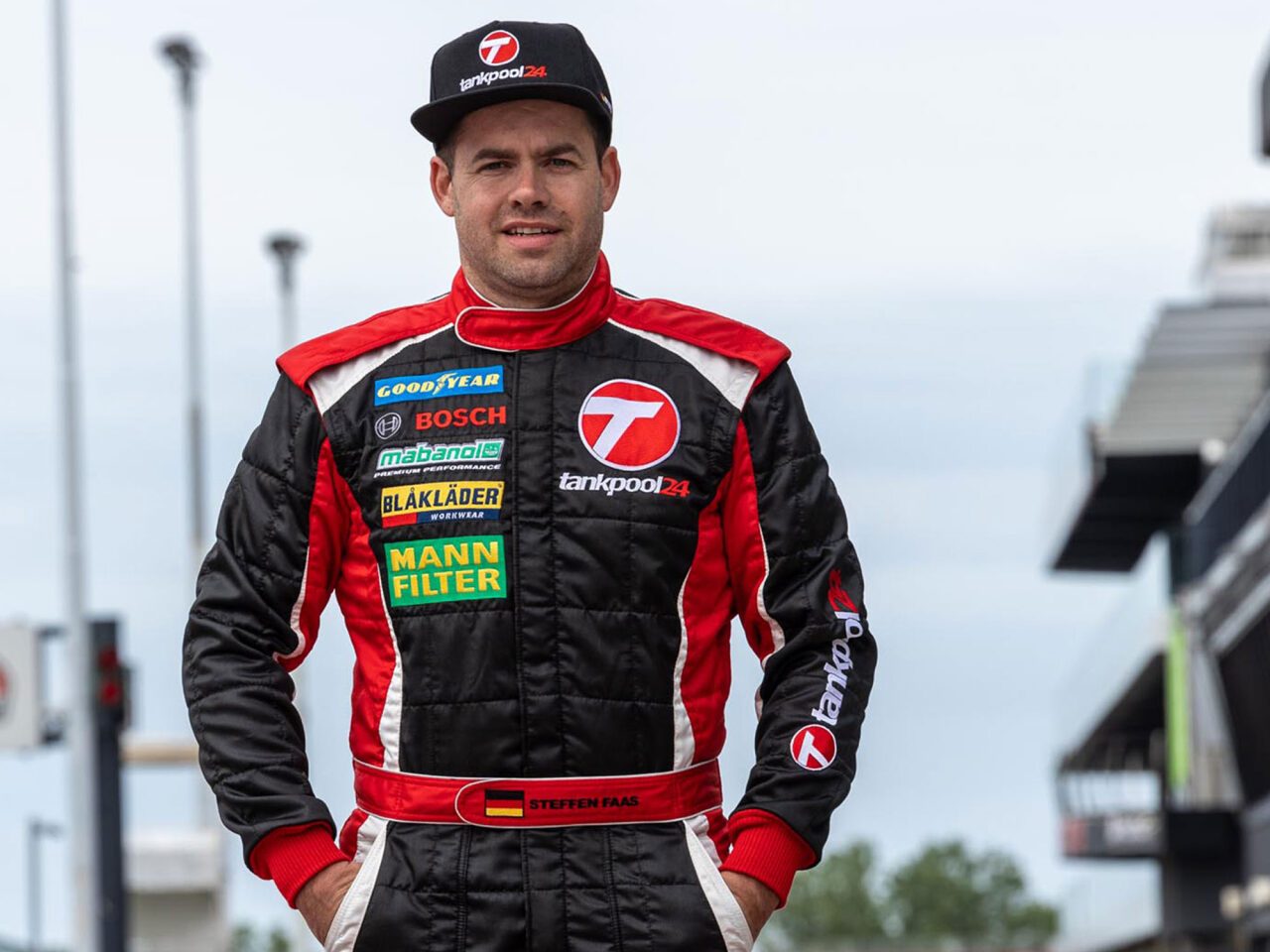 Der Fahrer Steffen Faas
Ludwigsburg, July 11, 2023 – Europe's best truck racers will meet next weekend (July 14 to 16) and compete at Nürburgring. As a partner of the renowned Tankpool24 Racing Team, MANN-FILTER will also be attending the motorsports highlight, offering the ideal platform for the premium filtration brand to represent its extensive product portfolio in the commercial vehicle segment.
The Truck Grand Prix at Nürburgring is the motorsport highlight of the year where everyone gets their money's worth. Super sports cars from the ADAC GT Masters meet racing trucks boasting over 1000 hp. Organizers are expecting over 100,000 spectators and MANN-FILTER will be on site as the sponsor of the renowned Tankpool24 Racing Team to support truck racer Steffen Faas (39, Germany) at the most important racing event of the year.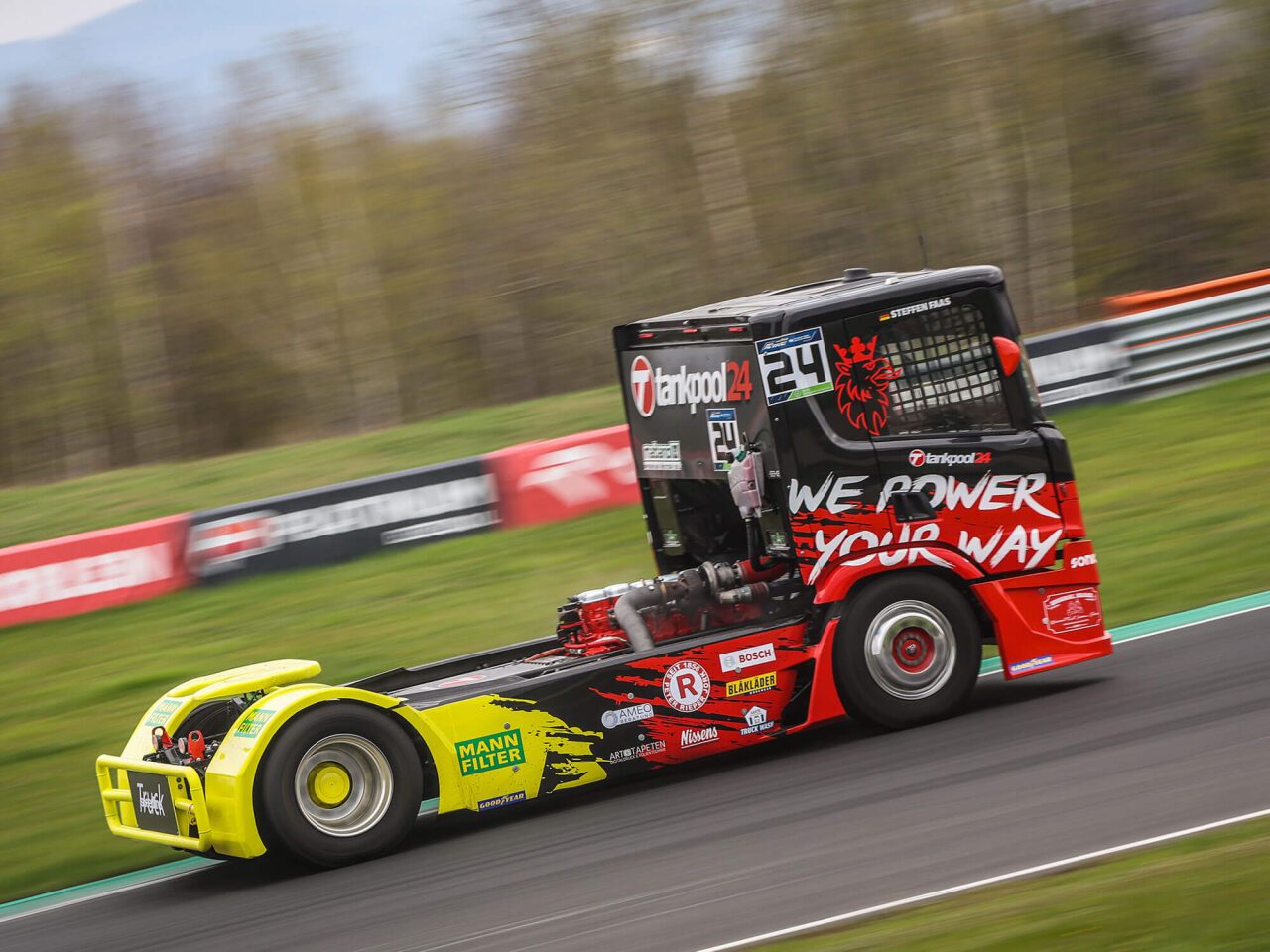 Der MANN-FILTER Racing Truck
Racing truck with over 1000 hp
The team's Scania Racing Truck competing over the weekend impresses with over 1000 hp and will guarantee exciting racing action. The rear of the five-ton racing truck bears the traditional MANN-FILTER colors. The yellow-and-green design is the trademark of the global filtration brand and is also intended to ensure a recognition value in truck racing.

Steffen Faas, operating in two roles as team owner and driver, will be at the wheel of the MANN-FILTER racing truck. The 39-year-old won the Promoter's Cup last year and finished on the podium a few times.

Four races at Nürburgring's short circuit

Spectators can look forward to four exciting races, each of which will be held on the short circuit of Nürburgring's Grand Prix track. In addition, two qualifying sessions and the "reversed grid", as part of which the field starts in reverse order, will provide some extra excitement in heats two and four.

Limited to a top speed of 160 kilometers per hour, the Goodyear FIA European Track Racing Championship Series focuses first and foremost on safety. The series is also trending in terms of sustainability. Since 2021, vehicles have been powered by a fuel that is produced entirely from renewable sources.

MANN-FILTER turns the paddock yellow and green
Filippina Manou, Sponsorship Manager at MANN-FILTER:

"The Truck Grand Prix at Nürburgring is an important event for us as a premium filtration brand and we are delighted to be participating again this year. We offer a distinct product portfolio in the truck segment and truck racing is a perfect match for our established customer base. As is the case in other racing series, we will turn the paddock yellow and green, run a few fan campaigns and guarantee a great atmosphere in the stands."
#MAMBAMANIA action with 1000 hp! We invite anyone keen to witness the truck spectacle to Nürburgring. Tickets are on sale online or on site. In addition, all four 30-minute races will be broadcast on Goodyear FIA European Truck Racing Championship's live stream.

As usual, MANN-FILTER will be reporting on events on and off the track on its social media channels, giving fans exclusive insights behind the scenes.

About MANN+HUMMEL
MANN+HUMMEL is a world leader in filtration technology. The Group's headquarters is in Ludwigsburg, Germany. Through its two business fields, Transportation and Life Sciences & Environment, it develops intelligent filtration and separation solutions to enable clean mobility, clean air, and clean water. This is how the family-owned company founded in 1941 is making an important contribution to a clean world and the sustainable use of limited resources. In 2021, the Group achieved sales of 4.2 billion euros, and it has more than 23,000 employees at over 80 locations. EUR.

Further information about MANN+HUMMEL is available at https://www.mann-hummel.com