MANN-FILTER premiere in DTM
Engagement in new motorsport series, proven driver, familiar start number, established team.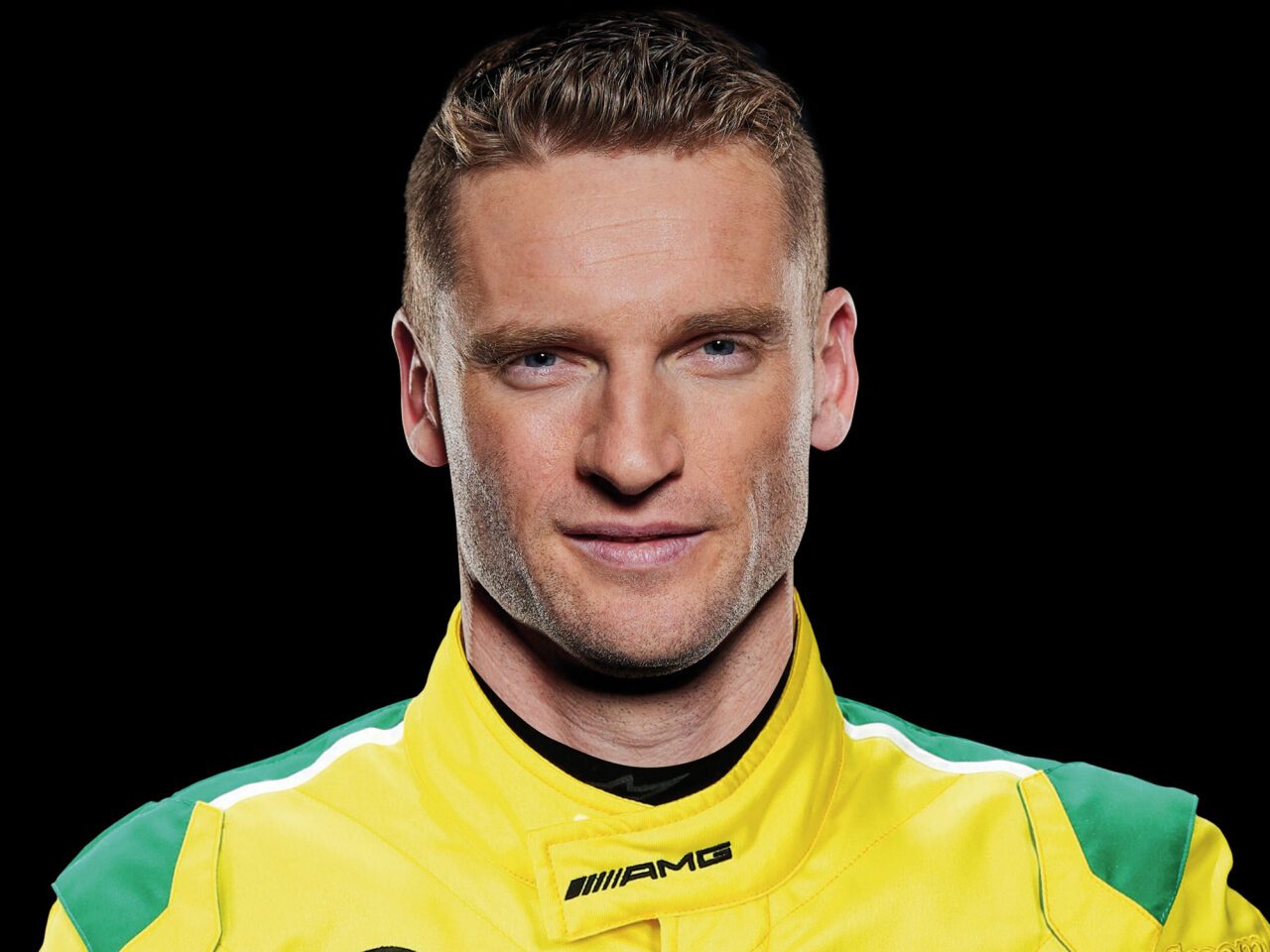 Mamba driver Maro Engel
Ludwigsburg, April 13, 2023 – The wait is over! MANN-FILTER Mamba is breaking new ground by racing in DTM. MANN-FILTER remains committed to providing the team with continuity and is extending its successful partnership with LANDGRAF Motorsport. Under the team name "Mercedes-AMG Team MANN-FILTER" the Beast Mode will be started again

Maro Engel has been appointed to the MANN-FILTER driver lineup, while Raffaele Marciello has left the team

As already announced by LANDGRAF Motorsport together with ADAC, Germany's largest motoring association, the team from Gensingen will be competing with number 48 and professional Mercedes-AMG driver Maro Engel at the wheel, who has been part of the yellow-and-green world in different series for years. Among other things, Engel is regarded as one of the world's strongest GT drivers and was able to prove last year that he can handle the DTM environment.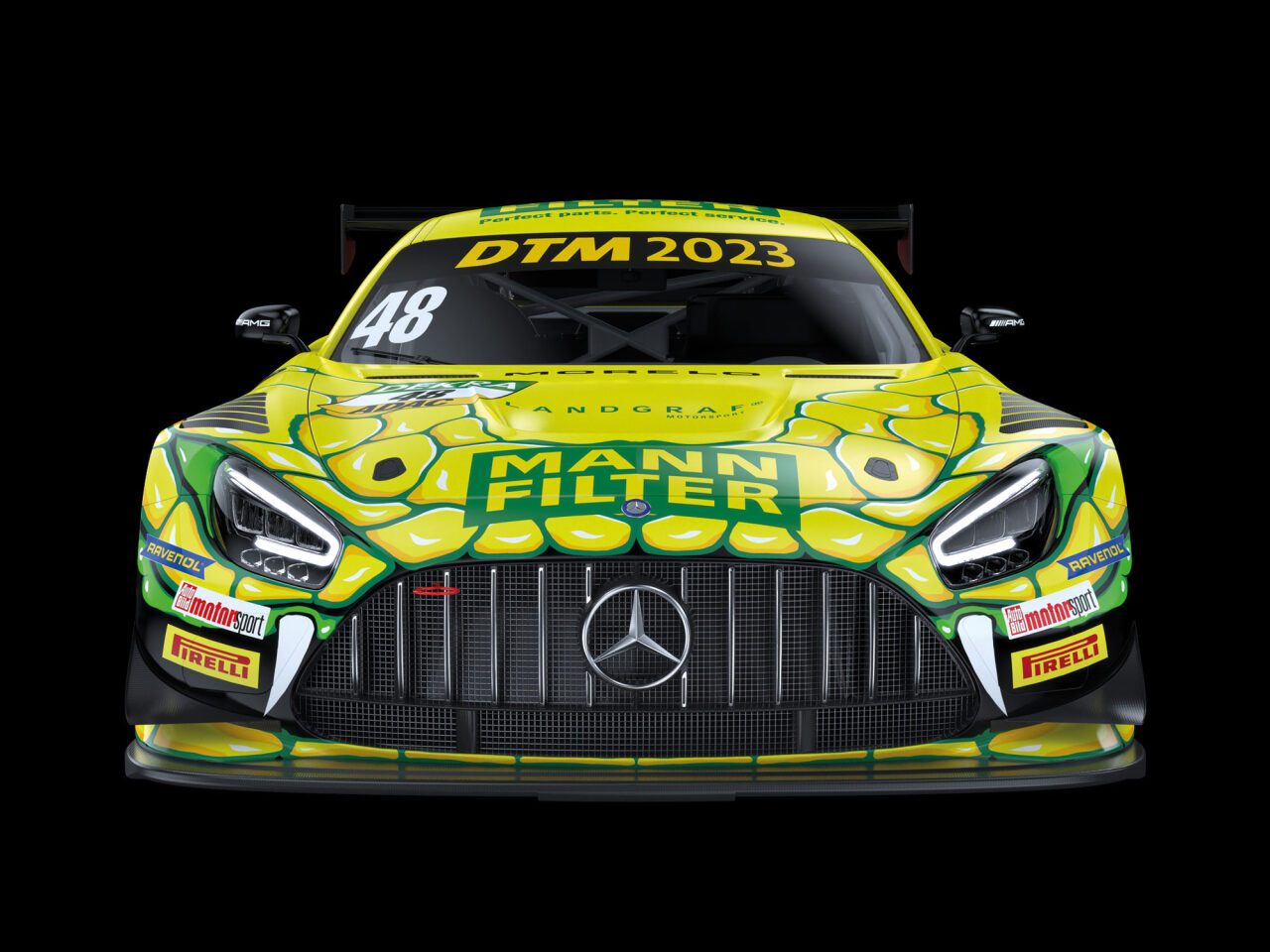 The MANN-FILTER Mamba #48
However, the team's promotion to DTM means that a traditional title defense in the ADAC GT Masters will not be possible. The racing car will thus not be bearing starting number 1 from the ADAC GT Masters, something the team would otherwise be entitled to. 2022 ADAC GT Masters Champion Raffaele Marciello, the driver who earned the honor of having this starting number on his car, will not be moving on to DTM with the team. He will primarily be racing in the British GT championship.
DTM racing season

With eight race weekends, 16 races, 13 teams and six brands, this is the first time DTM will be managed by ADAC. The 2023 DTM season features a strong driver lineup and a supporting program including a fan experience segment for families, friends and muscle car fans. DTM will kick off with the first race on May 27 in Oschersleben. New in the calendar and a first for Mamba is a race at the legendary Norisring near Nuremberg in July.
High expectations for this season

There is great anticipation ahead of the new season. Team leader Klaus Landgraf comments on the renewed collaboration: "I am proud to be competing in the 2023 DTM season with our partner MANN-FILTER, whom I feel very connected to, and I am very grateful for the renewed trust in our team. It is simply great that Mamba is now present on the DTM starting grid as an absolute crowd puller. Especially after such a successful year in the international German GT Championship in 2022. LANDGRAF Motorsport, as part of the LANDGRAF Group, has pulled out all the stops to showcase a special GT motorsport experience for motorsport enthusiasts on and off the race track."
Landgraf continues: "Transporting one of the most popular vehicles in GT racing to race tracks with LANDGRAF Group trucks is only part of our job, but it is a very valuable aspect for us as a logistics company. Together with MANN-FILTER, LANDGRAF Motorsport had an extremely successful year in the ADAC GT Masters 2022 with last year's victory. I am sure that together with our team we will also celebrate success in the new series. We are all looking forward to the new season and the next chapter in the history of MANN-FILTER Mamba, which has long since achieved cult status."

Filippina Manou, Sponsorship Manager at MANN-FILTER, adds: "For us as the MANN-FILTER premium brand, the step up to DTM is a consistent evolution of our involvement in motorsport. Last year, with the team led by Klaus Landgraf and with Raffaele Marciello, we were able to celebrate the ADAC GT Masters title in yellow-and-green, a title that has been fiercely contested for years. We would like to once again thank the entire team and the drivers for this. The feedback after the final was – and still is – truly overwhelming. Unfortunately, Raffaele cannot accompany us this year due to commitments in the UK, but with LANDGRAF Motorsport and Maro on our side, things are looking good for our debut year in DTM. Thanks to our past collaboration, we know that this constellation is a perfect match for our global MANN-FILTER brand. The highest quality standards, no fear of competition, and accessibility to automotive enthusiasts are aspects that connect us. We are convinced that the Gensingen-based team setup will live up to our legendary Mamba."

Overview of the 2023 DTM racing calendar

May 26–28: Oschersleben, Germany
June 23–25: Zandvoort, the Netherlands
July 7–9: Nuremberg, Germany
August 4–6: Nürburg, Germany
August 18–20: Klettwitz, Germany
September 8–10: Sachsenring, Germany
September 22–24: Spielberg, Austria      
October 20–22: Hockenheim, Germany
Live broadcast on free TV

ProSieben will remain the exclusive TV partner of the DTM in Germany in 2023. The station will continue to show all races live and in full on free-to-air TV. In addition, all races can be followed on the digital channels of ran.de and Joyn.
As usual, MANN-FILTER reports on its social media channels about what's happening on and off the track and gives fans exclusive insights behind the scenes.
About MANN+HUMMEL
MANN+HUMMEL is a world leader in filtration technology. The Group's headquarters is in Ludwigsburg, Germany. Through its two business fields, Transportation and Life Sciences & Environment, it develops intelligent filtration and separation solutions to enable clean mobility, clean air, and clean water. This is how the family-owned company founded in 1941 is making an important contribution to a clean world and the sustainable use of limited resources. In 2021, the Group achieved sales of 4.2 billion euros, and it has more than 23,000 employees at over 80 locations. EUR.

Further information about MANN+HUMMEL is available at https://www.mann-hummel.com