Safe braking with reliable premium air dryer cartridges
Our air dryer cartridges dehumidify and dry compressed air, especially in commercial vehicles, preventing moisture build-up and damage in compressed air in the brake system that may adversely affect its effectiveness.
Cleaner air makes the difference in compressed air systems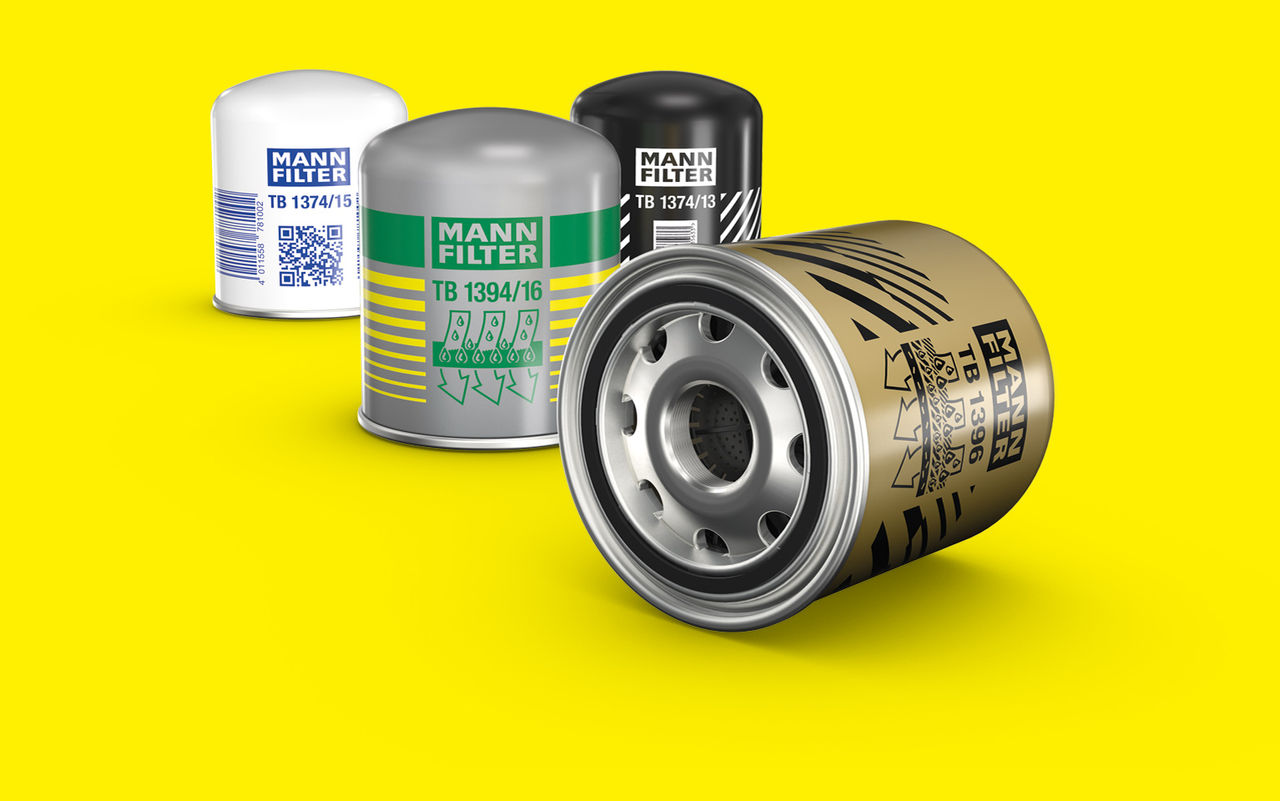 When driving, it's all always about "safety first". Dry, clean air is particularly important for pneumatic brake systems and the compressed air system a key component for commercial vehicles. That's why an efficient air dryer cartridge is vital to protect the system against corrosion and malfunctions that result in reduced braking performance.
The MANN-FILTER air dryer cartridges reliably dehumidifies compressed air, traps oil droplets, and thus offer the whole compressed air system optimum protection. Do not compromise. Choose MANN-FILTER and rely on over 70 years of experience as a filter expert and around 6,800 premium filter elements in original equipment quality.
Best performance in every situation to protect men and machines
No matter whether it is a question of pressure, pulsation or vibration resistance, performance of the drying agent or durability of the sealing materials: MANN-FILTER air dryer cartridges meet all the right criteria: they are safe, high-performing and easy to use.
MANN-FILTER offers three different types of high quality air dryer cartridges, the white version as basic solution, the silver cartridge with coalescing filter for enhanced system protection and our premium gold version with gradual drying and optimised oil separation for best protection.
Meet them in detail below in our benefits table.
Comparison of all MANN-FILTER air drying cartridges
Benefits
GOLD
(premium)
SILVER
(advanced)
WHITE
(basic)
Optimum pressure and pulsation resistance

Firm and highly pressure-resistant drying agent

Reduced downtimes
Safety and reliability under the toughest operating conditions
Protection for electrical and mechanical air dryers
Optimum protection of the compressed air system against contamination and damage
Efficient drying, Fast regeneration and long service life of drying agent
More drying agent than comparable products
Improved protection for the compressed air system against corrosion and icing
 
Long service life by oil separation through coalescence filter
 
Easy to retrofit