Always oil-free air with reliable air oil separators
MANN-FILTER air oil separators (AOS) play a vital role in the filtration circuit of compressors and vacuum pumps because they provide reliable separation of oil from compressed air. High performance in volume flow and minimum pressure loss ensures a perfect function during the entire lifetime.
Efficient separation of oil from compressed air makes the difference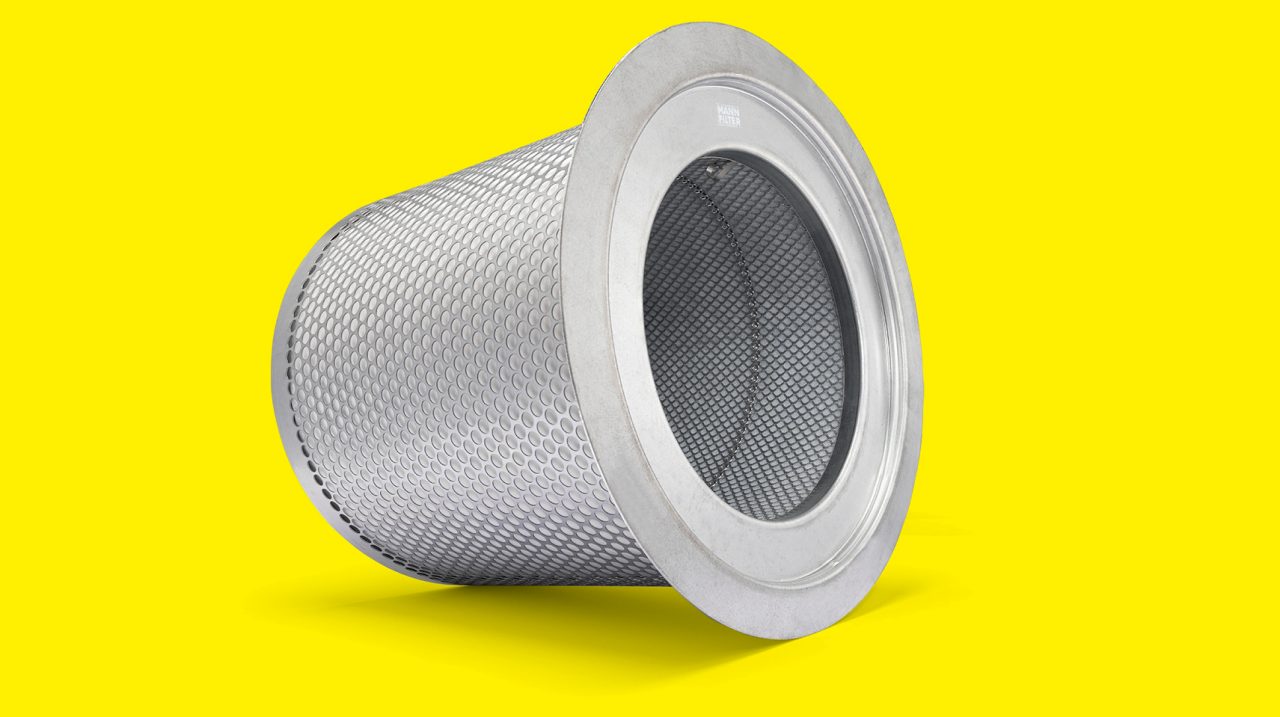 Air oil separators from MANN-FILTER impress with efficient oil separation in compressors and vacuum pumps. Within the compression process of oil-cooled compressors, oil is used to seal, lubricate, and cool the air. Thanks to the coalescence effect, AOS reliably separate the residual oil contained in the compressed air, within the pressure vessel or a spin-on separator outside of the pressure vessel. The cleaned air is then available for the compressed air network.
The separated oil is conveyed through overpressure back to the oil circuit. Therefore, air oil separators significantly reduce oil consumption and as a result also lower the operating costs of compressors and vacuum pumps. Our market products offer solutions for a wide range of applications.
Air oil separators from MANN-FILTER: Benefits at a glance
MANN-FILTER is a technology leader in air oil separation and development partner for the leading market manufacturers of vacuum pumps and compressors globally. Thanks to this vast expertise, our products protect your equipment the best possible way - and always in OE quality.
Discover the benefits of using our air oil separators: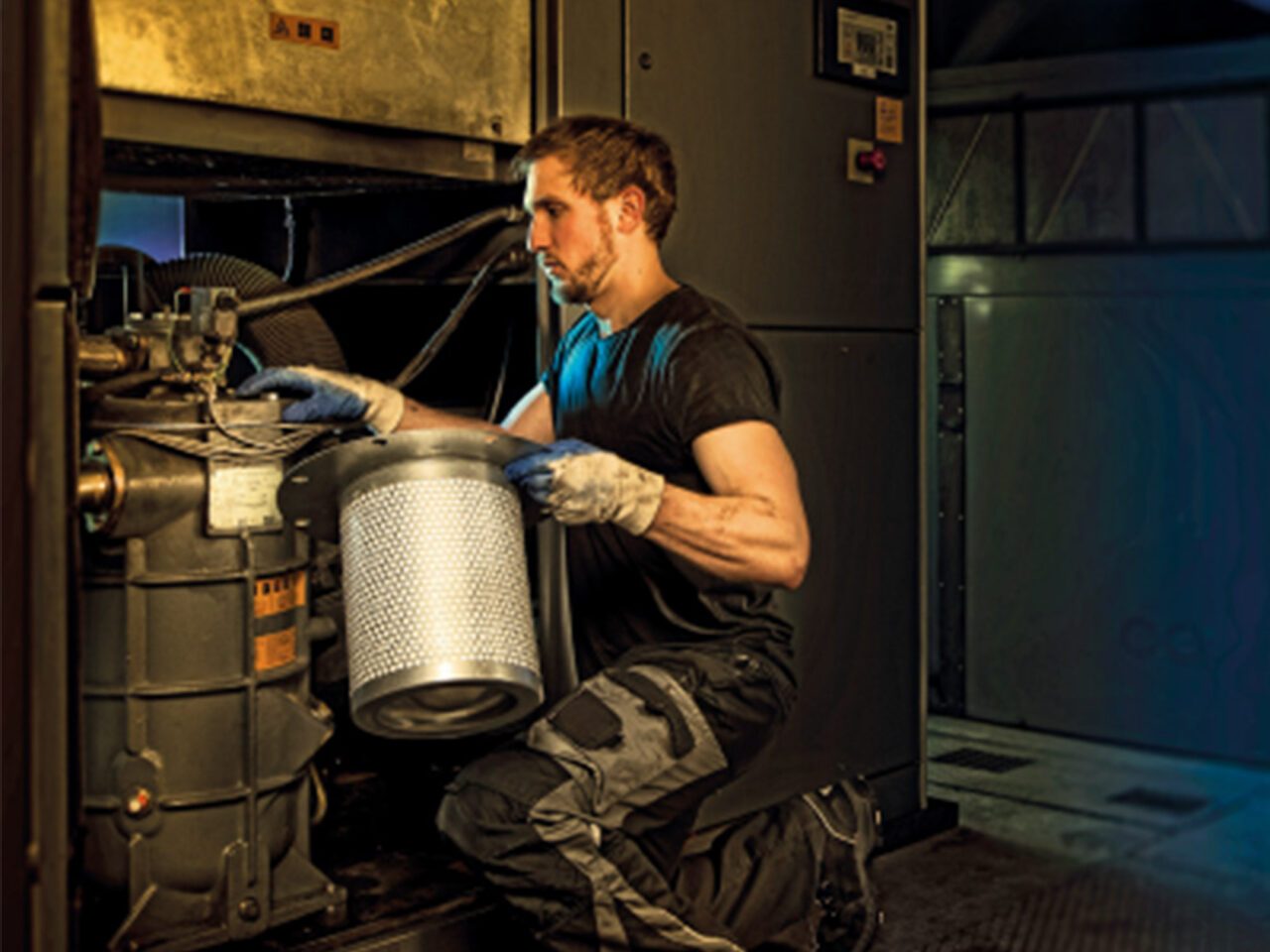 Savings - Minimized energy consumption of the compressed air system
Environmentally friendly - Low oil consumption through low residual oil content
Process Security - Reliable running systems thanks to our high-quality media with minimal pressure drop and high separation rate over the whole service life
Protection - Prevention of electrostatic charging of metallic parts protects your application
Count on service excellence for your compressor
MANN-FILTER stands for "Perfect parts. Perfect service.". For you, that means: on top of premium products, we also provide further helpful information such as installation instructions, guides, service videos and more, also when it comes to AOS.
The AOS sealing is crucial for grounding the vessel and a safe operation condition of the whole compressor. In the below video we present the different sealing concepts that are available in the market and reveal what to consider during maintenance of a compressor.