Hydraulic filters - effective protection for maximum power
MANN-FILTER is the number one filter partner in the aftermarket for mobile machinery. With one of the widest filter product ranges in mobile hydraulics on the market you can always rely on MANN-FILTER in OE matching quality.
No chance for soiling and premature wear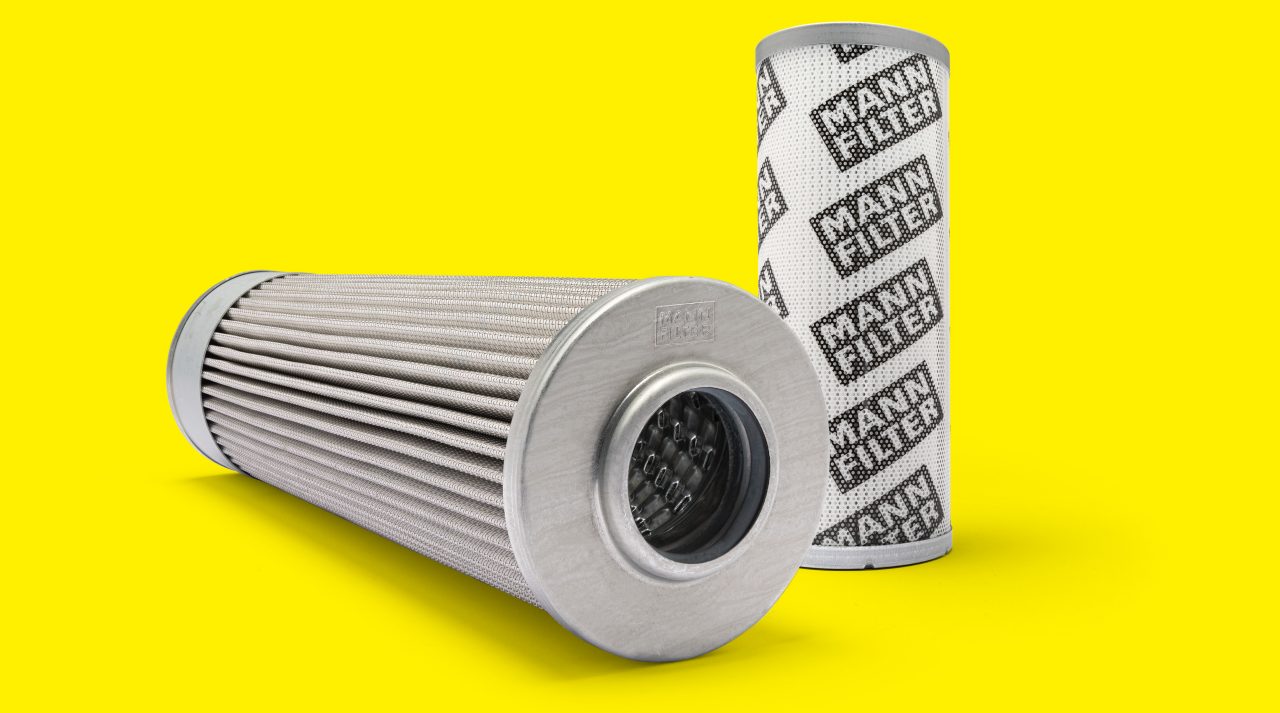 Filters are a vital element of any hydraulic system. They protect your machines´ hydraulic system components from dirt particles, corrosion, and abrasion by ensuring maximum hydraulic fluid purity. With over 70 years of experience and filtration expertise, MANN-FILTER offers tailor-made solutions for an optimum protection of all hydraulic components and systems, permanently protecting machinery and equipment against soiling and premature wear.
Our ruggedly built and high quality filter media equipped filters withstand high operating pressure. High dirt-holding capacity of the medium enables reliable function during the entire service life. Even the finest harmful particles are separated perfectly.
MANN-FILTER - Always up to any challenge!
The challenges for mobile applications and machinery are the large amounts of dust and organic particles, as well as the enormous mechanical loads. MANN-FILTER products stand for optimal protection for your hydraulic circuit, long operational time and original equipment quality.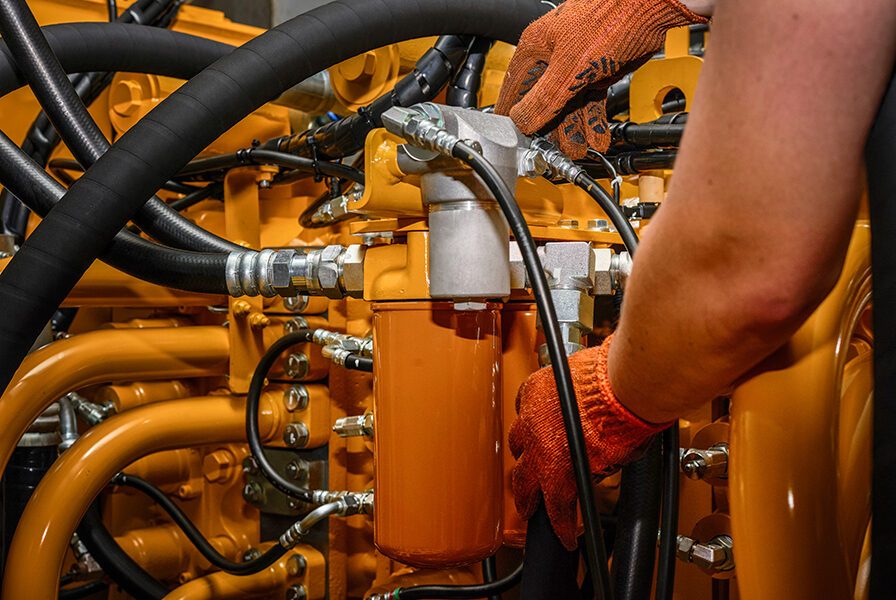 Meet the benefits of relying on MANN-FILTER hydraulic system filters:
Maximum system efficiency and peak performance - through state-of-the-art media technology
Safety and reliability – long-term protection of your engine and investment, even under the heaviest loads
Significant reduction of downtime - effective filtration reduces equipment repair and maintenance time, and lowers total ownership expenses 
Discover our hydraulic filter solutions
MANN-FILTER offers a wide variety of different hydraulic filter types for the entire hydraulic circuit and the most common machines, such as high-pressure hydraulic filters, return hydraulic filters, suction filters (also called suction strainers) and tank ventilation filters for the most common machines.